17 October 2016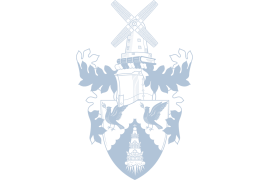 Tuesday 11 October 2016
Lost 10-2
KGS 4th year tennis team were knocked out of the AEGON National Tennis Competition after being beaten by Crossley Heath School.
Ella McDonald, Lucie Ethell (Capt.), Puneet Mathauda and Hannah Mears travelled to Huddersfield Lawn Tennis Club to play their second knockout round against Crossley Heath School, for a place in the last 16 teams in the country. Crossley Heath were higher rated that KGS on paper but this didn't stop KGS giving their opponents a run for their money.
The singles sets all took a minimum of 40 minutes to an hour with both schools edging ahead and being caught up. Despite a brave battle by our team they were narrowly overpowered with Puneet and Ella losing 6-4; Hannah 6-3 and Lucie 6-1.
In the doubles however, Hannah and Puneet were triumphant taking their set 6-3. Ella and Lucie lost 6-1 but the final score didn't reflect the closeness of the game.
The team are to be congratulated for a determined effort and keeping their heads under pressure. They have done extremely well to get to this point in the competition and we look forward to being contenders next year.