30 November 2018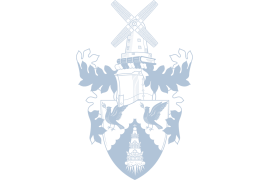 The Friends of Kirkham Grammar School joined the Junior School for their whole school assembly this morning.
They told the children about two competitions which are taking place in the run up to the Christmas Fair on Friday 7 December. This year's theme is Polar Express and the children have been asked to make a conductor's hat. There will be prizes in four categories; Pre-School & I1, I2 & I3, J1 & J2 and J3 & J4. Entries should be brought into school before next Friday along with the golden ticket (given to all of the children). The entries will be judged by KGS Headmaster, Mr Berry next Friday and the winners announced at the Christmas Fair.
The second competition is a House Challenge! Pupils are being asked to donate any books they no longer need and points will be awarded for each book brought into school. The House that bring in the most books will be awarded extra points and the donated books will be on sale at the Christmas Fair.
Good luck to you all and we look forward to seeing you at the Christmas Fair next Friday 7 December from 4.00 pm until 6.00 pm!