31 March 2017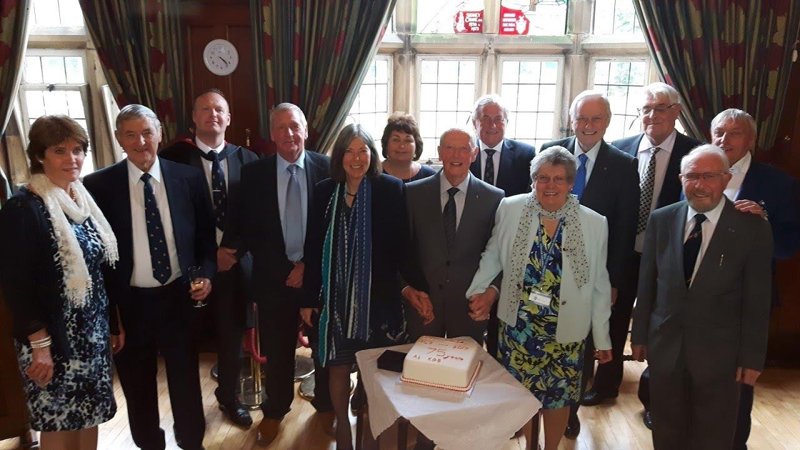 Mr Waite joined the school at the age of eleven in 1942, and enjoyed a successful school career, developing a lifelong love of and concern for the School and all that it stands for. He left school in 1947 and joined what was then the English Electric Company as a trade apprentice, rising through the ranks to become Executive Director of General Projects at British Aerospace. He was awarded an MBE for his services to the Aerospace Industry in 1974.
He served as Chairman of Governors at KGS from 1991 to 1995, during a period of rapid growth, both in pupil numbers and in the School's buildings and facilities, and his almost fifty years as a governor saw him deploying his expertise as a project manager to great effect in overseeing the many and varied building projects that have taken place during those years. It was during his period as Chairman that the Junior School Buildings were completed and opened, Science Accommodation improved and expanded, the Lodge Building designed and constructed and a purpose-built Sixth Form Centre created out of ageing and austere 1950s classrooms.
However, John's biggest and most lasting legacy to the School is the building which bears his name. He was closely involved in this project, which involved the final demise of the temporary classrooms which had served the School so well for almost thirty years after independence, but which had outlived their intended lifespan. It was a truly proud moment for him when the new building, bearing his name, was formally opened in April 2008
At the gathering to mark his retirement, an audience of present and former governors, teachers and pupils heard Chair of Governors Mrs Rosemary Cartwright pay tribute to Mr Waite's many years of devoted service to the School and as well as a leaving gift, he was presented with a specially iced cake made by the School's Catering Department.