30 November 2016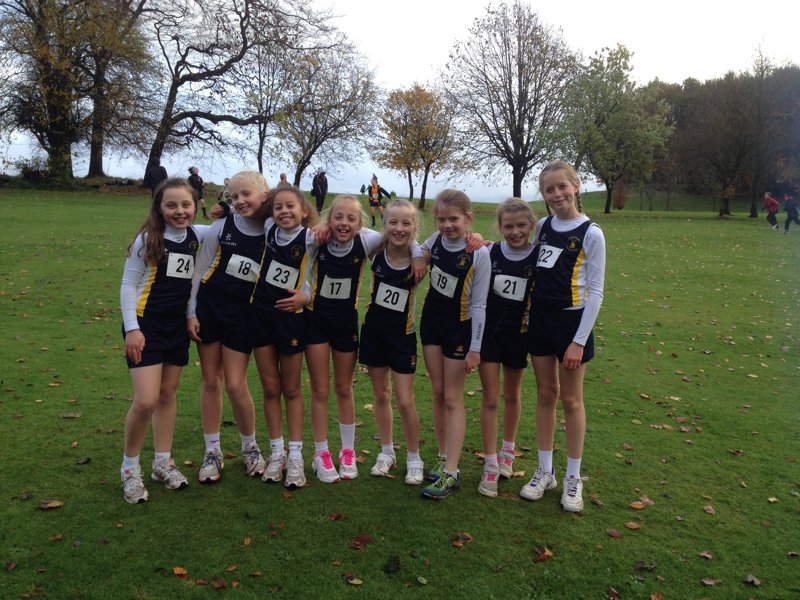 It has been wonderful to see the variety of sports that Kirkham Grammar Junior School children have taken part in over the last six days! Well done to all who have competed and represented the school, during what has been a very busy time for sporting fixtures. Thank you to all the parents for their boundless support.
On Friday 11 November, the Buchan School visited KGJS from the Isle of Man, for a lunchtime of Netball and Football. Unfortunately the Netball scoreline didn't reflect the J2 girls' performance. It was, however, a very enjoyable afternoon, one the girls will always remember!
The U11 boys made history, playing the first ever Football match at KGJS. They got off to a great start and won the game 6-1. Kirkham worked well together as a team and everyone should be very proud of their performance!
Later that afternoon, the U9 Boys Hockey team played AKS away, demonstrating excellent teamwork against a good opposition. Kirkham managed to score twice in the first half and a superb save by the Kirkham keeper Michael Gillett, as well as excellent defending from Freddie Stott, prevented AKS from getting on the scoreboard. Two more goals from Kirkham in the second half resulted in a 4-0 win. Well done to the whole team!
The following day, the U11 Girls also faced AKS, and despite some good attacking from Kirkham, AKS won the game 1-0.
On Saturday 12 November, the U11 Girls A&B Hockey teams travelled to AKS to play matches against both AKS and Stockport Grammar. Two very exciting games were played but were unfortunately won by the opposing teams. Well done to all who played.
On the same day, KGJS U9, U10 & U11 Rugby boys travelled to Merchant Taylor's. Over 30 boys represented Kirkham. The U11s lost 15-10, U10s drew 20-20 and U9s lost 30-5. Well done to all who took part against a strong opposition who have a wide selection of boys to choose from.
On Monday 14 November, KGJS travelled to Broughton Leisure Centre in Salford to take part in the annual Association of Junior Independent Schools Swimming Championships. Over twenty schools took part from throughout the North West and the standard was very high. Heats took place to determine whose time was good enough to come in the top six and qualify to race in the finals which were held later in the afternoon. It is very pleasing to report that KGJS reached the following eight finals: U10 Boys 4x1 Freestyle Relay, U10 Boys Medley Relay, U11 Boys Medley Relay, U10 Boys Backstroke Oliver Kollard, U11 Boys Backstroke Henry Taylor, U10 Boys Freestyle Jake Pedley, U11 Girls Individual Medley Emily Marsh and U11 Boys Individual Medley Owain Heathcote-Jones. After the finals we were all very pleased to be able to congratulate Owain Heathcote-Jones on bringing home a Silver Medal in the U11 Boys Individual Medley. Congratulations to everyone who took part and thank you to Hulme Grammar School for organising such a fantastic gala.
On Thursday 17 November, KGJS travelled to St Mary's Hall for the annual NW Schools Cross Country Championships. The races were held over the Stonyhurst Golf Course which presented a fantastic challenge for all our runners. All pupils performed really well and were a credit to the school.
This completed our "6 Sports in 6 Days"!