5 December 2016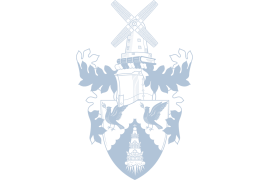 1st XV vs Sedbergh 1st XV
Won 15-9
1st XV vs Woodhouse Grove 1st XV
Won 20-6
Kirkham Grammar School 1st xv have had a tremendous last ten days, starting with a 54-7 victory over North Wales Champions Nant Conway u.18 with hooker Matt Gallagher scoring a 3 tries. Then gaining a magnificent 15-9 victory over close rivals Sedbergh School with Captain and centre Aaron Reed and young no.8 Sam Dugdale scoring the tries. The KGS defence was strong and aggressive as Kirkham prevented the Cumbrian school scoring any tries for the second successive year. The team showed great character overcoming the difficult atmosphere created by the home support and with Full Back Nathan Pope making a late try saving tackle also inspiring KGS to another famous victory. Three days after the Sedbergh victory KGS went on their travels again this time to Yorkshire side Woodhouse Grove who had not lost at home this season. Despite having to overcome a 6-0 deficit KGS were able to fight back and dig deep to overcome a dogged Woodhouse side. Captain Aaron Reed was again the man to give KGS the lead, quickly followed by Vice-captain Henry Pearson with both tries converted by Kieran Wilkinson. Wilkinson also landed 2 penalties as the 1st xv completed the victory.
2nd XV vs Woodhouse Grove 2nd XV
LOST 39-12
The 2nd XV suffered a post Sedbergh hangover on Saturday after their monumental effort against` the Browns` three days earlier. After going behind to an early couple of penalties, Kirkham rallied and looked comfortable with ball in hand as the backrow charged forward. However when Grove did gain possession they hit back with skill and directness which Kirkham could not cope with. An error in the Kirkham defence, as they failed to pounce on a loose ball, saw the ball hacked towards the Kirkham line for Grove to score. Kirkham were facing the high mountain climb as another penalty was converted by the hosts to leave the half-time score 22-7 to Grove.
Kirkham rallied in the second half and looked threatening but little mistakes and poor tackling cost them dearly, as three more tries were conceded. Smith did break through for Kirkham to score an interception try which Dewhurst converted and then later on Kieran Butler, on at Scrum half for Jason Lam, scored to give Kirkham some hope. However this was not Kirkham at their best and Grove took full advantage to run out worthy winners in the end.
U16 vs Woodhouse Grove 3rd XV
Lost 5-0
U15 vs Woodhouse Grove U15
Called Off
U14 vs Woodhouse Grove U14
LOST 38-12
Kirkham U14 played host to a very tough and organised Woodhouse Grove. Woodhouse kicked off and immediately put Kirkham under pressure making it a struggle to maintain possession. The early pressure resulted in a turnover for Woodhouse who passed the ball down the line, which created an overlap for the winger to run in a try, however, fortunately for Kirkham the final pass was forward and Kirkham received a scrum. From the scrum the kicker was under pressure and the kick did not find touch and the Woodhouse winger collected the ball, made a break and scored in the corner. Woodhouse continued to dominate in both possession and territory for the majority of the half allowing them to score a further two converted tries. During this period Kirkham also sustained injuries to two key players who were forced off the field of play. In the last five minutes of the first half Kirkham's performance improved through better communication, positioning and line speed which started to put pressure on Woodhouse and allowed Kirkham to finish the half on a positive note.
A number of substitutions were made at half time for Kirkham and started the second half in the same positive manner as the end of the first half. Kirkham began to look stronger in defence and more threatening in attack. A clearance kick by Woodhouse was well collected by the Kirkham fullback who beat the oncoming opposition before setting up a nice move for Zach Gooderham to score in the corner with a successful conversion by Alex Carson. Woodhouse responded immediately however by scoring another converted try of their own. Kirkham again rallied and after some impressive forwards play by Luca Sempers the ball was shipped out to winger Reece Dodd to score. Although Kirkham continued to put pressure on Woodhouse, they struggled to contain their big outside back who ran in another two tries. Although it was a defeat there were many positives for Kirkham to take away from the game, particularly their teamwork, defensive structure and communication.
U13 A vs Woodhouse Grove U13 A
Won 30-20
U13 B vs Woodhouse Grove U13 B
Won 40-35
It was a cold afternoon at KGS but the boys had turned up in good spirits looking forward to the game ahead. KGS started the game very much on top and enjoyed lots of possession and moved the ball about well. This allowed the KGS wingers to show their lightning pace and good agility to score four quick tries to give KGS a 20-0 lead. Woodhouse responded to this early bout of pressure and managed to score two tries of their own through some good running from a big number 3 and number 8. KGS, who were clearly enjoying the occasion, did not lose concentration and scored two more tries from some nice backline play before Woodhouse added another before the half time whistle. Half time score KGS 30-15 Woodhouse. Despite the fantastic start by KGS it was Woodhouse who started the second half the stronger. They were dominating the ruck area and had lots of quick ball to utilise. Again after some big carries by the number 3 and 8 and some nice play from the backs, Woodhouse found themselves scoring four unanswered tries giving them a 35-30 lead with 10 minutes to play. KGS looked tired and defeated but really dug deep and pushed to win the game. Their hard work and resilience was rewarded through two late tries to give them the 40-35 win. This was a fantastic spectacle of rugby and a game which was enjoyed by both of the team's parents and coaches and, most importantly, the players involved.
U12 B vs Woodhouse Grove U12 B
WON 50-15
The U12B team showed a dominant display against a determined Woodhouse Grove outfit. Kirkham started the game strong but their opposition replied almost immediately with a flurry of well worked tries. After what looked a strong start by the home side, it was Kirkham who reigned in over ten tries in the next half an hour meaning the game had to be cut short by the referee. A strong performance from a team eager to improve.