14 November 2016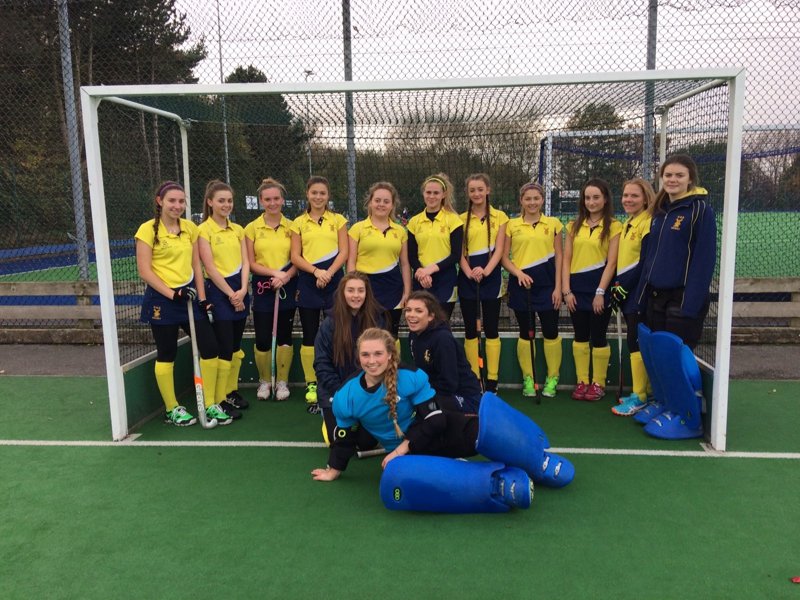 Friday 11 November at Timperley Hockey Club
U18 Regional Final
Kirkham 1st XI knew that this competition would be difficult and total focus was crucial. The girls were totally committed, determined and ready to give their all. In the first game they met last year's national champions Stockport GS. This was as expected a very competitive game against a very strong, highly skilled team. The Kirkham girls played with real grit - the team shape was first class and their work rate was outstanding! Kirkham scored first with a goal from Alex Harwood to put Kirkham 1-0 up at half time. In the second half the Kirkham girls had to defend with real strength, discipline and composure as the Stockport girls created wave after wave of attack. Stockport equalised from a strike at a short corner. The Kirkham girls responded positively and the game became end to end in the last 5 minutes with both teams eager to win. The final result finished 1-1 a great start from the Kirkham girls.
In the second game KGS won 9-0 comfortably against Merchant Taylors with goals from Amelia Dalzell, Charlotte McDonald, Lucy Barrow, Evie Turner, Hannah Mears and Maddie Fox.
The third game was against a strong Kings Chester side. This game was end to end and very physical, the pressure Kirkham put on Kings resulted in a penalty stroke which Amelia Dalzell slotted away to give Kirkham a 1-0 win.
The final game was against Queen Katherine's Cumbria. At this stage the KGS girls were tired but once again dug deep and scored 4 goals (Charlotte McDonald 2, Amelia Dalzell and Alex Harwood) to give Kirkham their third consecutive win and a place in the North Finals which will be played at Leeds on Thursday 24th November. A fantastic achievement! Congratulations to Freya Bennett who was outstanding in goal, Captain Amelia Dalzell who led superbly, Amy Barrow, Molly Bedford, Freyja Powell, Evie Turner, Charlotte McDonald, Maddie Fox, Hannah Mears, Lauren Williamson, Alex Harwood, Lucy Barrow, Olivia Gebbie, Hannah Lewthwaite .