11 October 2016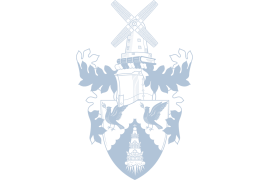 QEGS Blackburn Hexangular Swimming Gala
6 teams set out to compete in this prestigious swimming gala at QEGS Blackburn on Monday. The event consisted of both individual and relay races for all age groups from 1st year right through to upper sixth....
The event started well with KGS dominating in most of the Individual Medley events. As the event went on it was clear that whilst we dominated in the lower age groups we struggled at times in the senior races. KGS decided to give both our senior boys and girls the opportunity to compete, rather than choosing a predominantly male team, something we believe is hugely important at KGS.
We continued to gain valuable points in all races, so much so that after the breaststroke events we had secured 2nd place.
With St Edwards, Audenshaw, Hulme Grammar, QEGS and Hutton competing it was clear that we had tough competition.
After the Butterfly events we had slipped into 3rd place but the freestyle individual plus all the relays were yet to come. As we approached the relays, with double points at stake, it was clear that it was all still to play for with four teams leading the way.
The 1st years maintained their winning form to reign victorious in both the medley and freestyle relay whilst the 2nd years were 2nd, 3rd and 4th years 4th place and seniors in 5th and 6th place respectively.
The overall placings were announced and KGS had finished in 4th place overall, a great achievement at such a prestigious gala.
A special mention should go to our 1st year swimmers who were placed in no less than 2nd position throughout the whole gala.
The future looks bright for swimming at KGS.