21 September 2016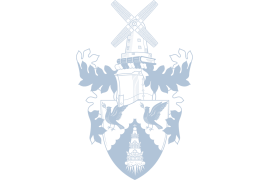 KGS 1st XV v Wirral 1st XV
WON 71--0
Kirkham Grammar School 1st xv played their first game at home this season against the usually very strong Wirral Boys Grammar School, however from very early its was apparent that KGS were going to over run their opponents. Captain and centre Aaron Reed was in outstanding form scoring 4 tries as he led the way in a 71-0 victory. Kieran Wilkinson at fly half controlled the game in a very accomplished way and allowed the KGS backs to flow all game. This was a big improvement from last week's game and hopefully more improvement will follow.
KGS 2nd XV v Wirral 2nd XV
WON 68-5
Kirkham Grammar 2nd XV won comfortably against a plucky Wirral side who tried at every opportunity to use their possession wisely but ultimately had to defend for long periods of the game. Kirkham scored an early try through Andrew Bulman who used his strength to burst through two tackles to ease his way over in the corner. Kirkham enjoyed much of the ball thereafter, winning line-out ball with ease which allowed Dewhurst to release his backs with much time and space. Kirkham scored again as number 8, Henry Goldbourne, broke from a scrum 60 metres out as he went untouched to score under the posts, Dewhurst converting. Wirral hit back with a try of their own but Kirkham replied through Dewhurst and then Bulman scored an 80 metre effort after a sliced kick fell straight into his hands.
The second half saw a wave ok Kirkham tries as Bulman completed his hat-trick and Leon Simpson, showing good feet, beat a defender to race away to put the game well out of Wirral's reach. Dewhurst, with a touch of individual brilliance, chipped and caught his own kick to race away under the posts and Bulman added a further two tries to bring his tally to five. Simpson finished off the Kirkham scoring with another fine individual effort. Dewhurst kicked 7/9 conversions to take the total to 68-0.
KGS U16 v Wirral U16
WON 37-0
The boys responded magnificently after last week's disappointing performance and it was to their credit that they have worked hard in training all week. The forwards were outstanding and they earned the right to move the ball wide, with the backs playing some scintillating rugby the large crowd were certainly entertained. Wirral are always a strong side but never looked like scoring due to the dominant KGS defence. Tries from Tom Treaddell, Evan Powell, Joe Shield and Will Kollard and a conversion from Cam Hayward, set up the first half score of 22 v 0. Wirral started the second half strongly but a brace of powerful tries from the impressive Oscar Crowe and an outstanding try from his own twenty two from Evan Powell sealed an impressive performance from all the twenty one boys who played.
KGS U15 v Wirral U15
LOST 44-0
Kirkham U15's faced a powerful Wirral side on Saturday morning. The KGS side struggled to maintain possession and build any momentum in attack. Wirral's direct approach proved to be very effective for them as they cruised to a 44-0 victory.
KGS U14 v Wirral U14
LOST
The u14 travelled to Wirral, having had a difficult match against Northampton on the first day of the season. It was pleasing to see significant improvement in the KGS XV. For a period in the first half it seemed that Kirkham would run away with the game, after three quick fire tries. However an injury to Rhys Dodd disrupted the flow. KGS gave away two try's from basic errors which ultimately cost them the game, however the overall team performance was impressive and it provides a positive platform for the rest of the season.
KGS U14 B v Wirral U14 B
LOST 44-24
WGS started the stronger of the two sides and got some quick points on the board with a try in the corner after some good play giving them a 5-0 lead. KGS slowly started to get back into the game applying some pressure of their own and scoring to tie the game at 5-5. However, WGS responded quickly after a couple of silly penalties by KGS and scored once again in the corner to take a 10-5 lead. The first real moment of magic came from KGS inside centre Jason Choi who collected the ball 5m from his own try line and ran the full length of the pitch, beating several defenders, to score under the post setting up an easy conversion and a 10-12 KGS lead. KGS seemed to take their foot of the gas a bit after that and were duly punished with WGS scoring two tries in quick succession, both being converted, for a 24-12 lead at half time.
The start of the second half was evenly contested until two KGS players had to sit out with injuries leaving only 14 men on the pitch for KGS. WGS took full advantage of the extra man scoring three tries to give themselves a 44-12 lead. Luckily for KGS one of the injured players was able to return to the game and allowed KGS to finish strongly. With 10 minutes to go Jason Choi stumbled on a loose ball around the half way line and showed great footballing skills to kick the ball three times downfield and beat the defender for pace to dot down in the corner and make the score 44-17. In the dying minutes of the match Jason Choi completed his hat-trick, again picking up the ball deep into his own half and weaving through the defence to score and set up a final score of WGS 44 – 24 KGS.
KGS U13 v Wirral
LOST
This week Kirkham U13's travelled to Wirral for their second game of the season. The side started well and looked confident in possession after some good training sessions midweek. The visitors utilised their set piece well and Parkinson and Crompton managed to break the gain line on several occasions. Regrettably for Kirkham, they were unable to find the final pass and were left wanting in front of the opposition try line on a number of occasions. As the Wirral side settled into the game, they began to test the KGS defence and managed to put together several phases of play before scoring under the posts. The resilient Kirkham defence endeavoured to stop the powerful Wirral attack, but the strong running of the Wirral 6 managed led to a deficit of 20-0 at the half time whistle.
The second half presented a similar format to the first, with both sides creating chances. Kirkham began to get lower in their tackles, with Yande Nykonge and Jake Merrick setting a great example for their peers to follow. As the half progressed, the Wirral 6 gained further momentum and managed to break the Kirkham line. Kirkham did manage to respond with a try of their own when Parkinson managed to get on the end of a Mcnamee cross – field kick, which as deserved given the performance of the travelling Kirkham side.
A good game in which the score line did not reflect the efforts of the Kirkham side against a powerful Wirral outfit.