19 September 2016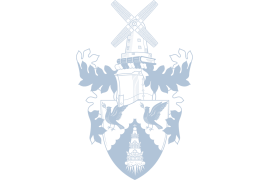 Kirkham Grammar School's annual Speech Day and Prize Giving took place in Preston Guildhall on the evening of Thursday September 15th, giving the school community the chance to celebrate the events and achievements of the past school year.
An audience consisting of the whole school, plus parents, grandparents, guests and invited civic dignitaries, heard the reports from Chair of Governors Mrs Rosemary Cartwright and Headmaster Mr Daniel Berry, detailing the achievements of pupils in academic, sporting, cultural and a multiplicity of extra-curricular activities over the previous year. The audience was then entertained by the School's Concert Band, whose rendition of a medley from Mamma Mia reminded the audience of the superb musical talent of all ages within the school.
Prizes and trophies for the academic year 2015-2016 were then presented to dozens of proud pupils of all ages, including a large group of those who had just left the Upper Sixth and are about to embark on university courses.
This year's chief guest and presenter was Dr Tony Lewis MBE, an alumnus of the School, who alongside a distinguished career in academia as a mathematician has achieved fame as one half of the team who devised the Duckworth-Lewis method for resolving rain-affected one-day cricket matches. In his address to pupils and guests, he drew attention to the fact that it was not until his final year in the School that he won his first prize, but that he had always persisted and done his best, taking all the opportunities that the School brought his way. As a pupil, Tony was not only a successful mathematician who went on to secure a First Class degree, but also a singer and a member of a successful First Fifteen rugby team. It was most striking to note the way in which the values and opportunities offered by the School are so recognisably the same as those experienced by a pupil from over fifty years ago, despite the many changes and developments which have transformed the school and the wider world during that time.
The evening concluded with the traditional vote of thanks by School Captains Jack Culver and Samantha Hollings, who managed to secure the agreement of the Headmaster to the much-loved extra day's holiday in November.