22 September 2016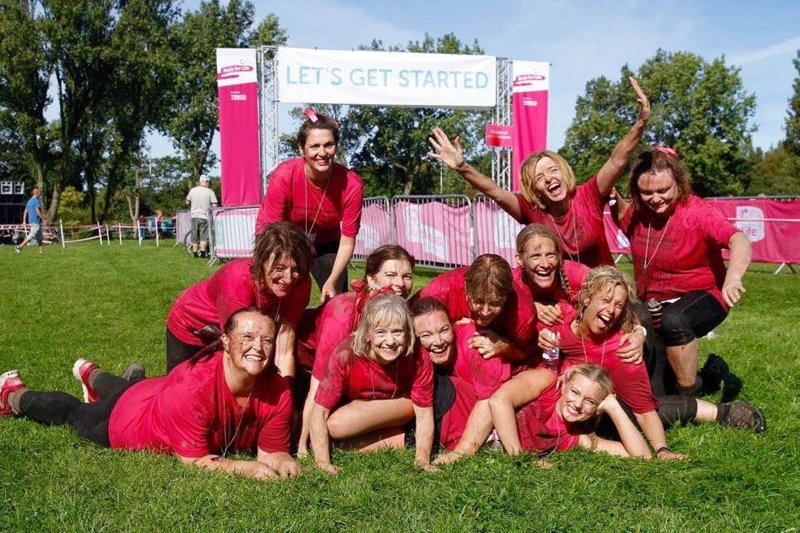 On Saturday 17 September, a Kirkham Grammar Junior School team of Annette Roberts, Helen Shuttleworth, Michelle Tickle, Lindsey Case, Alicia Blanco-Bayo, Kate Aldeen, Sharon Anyon, Jill Knowles, Lucy Knowles, Gill Latham, Jessica Richardson and Claire Blacow took on the challenge of the Pretty Muddy run at Lawson's Field in Blackpool.
They worked together over the 5k course taking on various obstacles which included tunnels, a mud slide, space hoppers and climbing net. To date we have raised almost £800 for Cancer Research UK. The team would like to thank everyone for their kind donations.
To donate please visit www.justgiving.com/KGJSMuddyTeam.