12 September 2016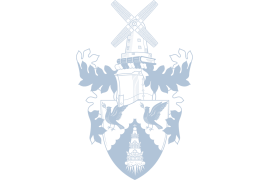 1st XV v Northampton School for Boys
Won 14-6
Kirkham Grammar School 1st XV made the long journey to play Northampton Boys School for the first ever match between the two schools. Not surprisingly KGS started slowly after their journey and went 3-0 down early on. Despite have a number of players making their 1st XV debuts Kirkham responded well and with Captain Arron Read making a telling contribution came quickly back into the game. No 8 Sam Dugdale was in good form all game and it was who crashed over for Kirkham opening score converted by Kieran Wilkinson. Northampton were a tenacious outfit who came straight back with a penalty of their own, but just before half time KGS scored a superb try created by fly half Kieran Wilkinson and finished by centre Matthew Gallagher. The score at half time was 14-6 to Kirkham and with heavy rain falling the game became difficult for both sides but the KGS forwards were becoming dominant and should have finished the game off but lacked composure on the Northampton try line .Unfortunately they could not add to their points total but Kirkham won their first game of the season comfortably and showed promise for the season with newcomer Teddy Leatherbarrow showing up well.
U16A v St Peter's York
Lost 24-31
Kirkham started this match strongly and won plenty of good clean ball to set up the backs enabling Joe Shield to use his pace and outflank the opposition twice. However, poor one on one tackling and a couple of mistakes allowed St Peter's back into the game so that Kirkham went into half time 10 v 12 down. Another unforced error allowed the strong runners from the opposition to put a lot of pressure on Kirkham and they scored another try. Kirkham rallied, started to win good ball at the breakdown and quick thinking from Evan Powell led to him scoring a couple of excellent tries. With six minutes to play, the match was tied and Kirkham looked to be in control until a couple more missed tackles allowed St Peter's to score in the last play of the game and win the match. The boys were understandably disappointed but acknowledged that there are lots of areas to work on this week.
U16'B v St Peter's York
Won 19-12
This match was a fairly contested and close game between two good quality sides. St. Peter's York started the stronger and in the opening 5 minutes scored a try after a period of pressure in the Kirkham Half. The conversion was missed giving St. Peter's a 5-0 lead. Kirkham responded very quickly and increased the intensity putting a lot of pressure on the St. Peter's team and were justly rewarded for their efforts just before half time with a try scored in the corner. An excellent conversion by fly-half Will Gregory gave Kirkham a well-deserved 7-5 lead at half time.
Kirkham started the second half the stronger of the two sides and scored a well worked try early on, however this time the conversion was pushed wide of the post from a difficult angle giving Kirkham a 12-5 lead. St. Peter's began to slowly get back into the game and with 20 minutes to go they scored under the post and converted the try to tie the game at 12-12. Kirkham again responded well to this and, after a lot of pressure, managed to drive the ball over for another try with two-minutes of the match remaining. Again the conversion was excellently kicked from 5m in from touch by Will Gregory giving Kirkham a deserved 19-12 lead.
Kirkham managed to soak up a last ditch wave of pressure from St. Peter's to hold out and win the game 19-12. Both teams contributed to a good game of rugby with Kirkham coming out worthy winners ending a six-year unbeaten spell for St. Peter's York.
U15 v Northampton U15's
Lost 53-0
The U15's came up against a heavy and powerful Northampton side at the weekend. KGS skipper Oliver Barnett led by example in defense, along with Olly Mills holding things together in the backs. Kirkham enjoyed the test against tough opposition and look forward to getting to work on the training field this week.
U14 v Northampton U14's
Lost
The U14's travelled to Northampton with a large squad of 23 players for the first game of the season. All players got at least a half of rugby which allowed fair assessments to be made. The result was disappointing and some aspects of play fell below par. However there were many encouraging areas of performance and it is clear that plenty of 'A' XV places are up for grabs for next week's match against Wirral. Special mention to Rhys Dodd and Harvey Berry who both did well in their first appearances for KGS.
U13's v Northampton U13's
Lost 35-15
The opening day of the season took Kirkham U13s down to the inaugural fixture against Northampton school for boys. The new, RFU imposed, laws led to a frantic start to the fixture, with both sides adapting to the changes.
Against a significantly larger pack, the KGS front row of Hoad, Livermore and Rowlings set a sturdy platform from which Crompton and McNamee could start their attacks, but they were unable to tie in enough defenders to create space on the narrow pitch. As they began to build more phases, the tries began to come. By the break the score was 20-20, with Parkinson securing a first half hat trick.
As the second half got underway, both sides made their changes and began to find more structure in their play. The size of the Northampton pack began to take its' toll and despite the tenacious efforts of Captain Gregor Anderson and Vice-Captain Jake Merrick, the home side were able to capitalise on their possession and secure victory.
Although KGS found themselves on the wrong end of the score line, the whole squad performed incredibly well after the long journey and will now have time to reflect on their efforts before their next fixture away at Wirral next week.
U12's v Northampton U12's
Lost 40-10
This was a satisfying start for the Under 12 squad despite being on the wrong end of the score line and playing the new age grade laws for the first time. Kirkham actually started the better of the two sides, enjoying the majority of possession in the first 5 minutes of the game, taking the lead with a try from Archie Dowds. Northampton found their way after this with their larger forwards making inroads into the Kirkham defence. When Kirkham did gain possession, the well organised home defence managed to cull any threat as they got back to make their tackles. The second period saw Northampton have more possession which meant Kirkham had to defend for long periods but occasionally through McLeod and Dowds, Kirkham made some clean breaks. The last few minutes, with Kirkham tiring, allowed the hosts to score three more tries.