17 May 2019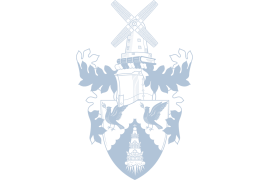 Snape, Hoad, Mihell and McNamee never gave up in a strong run chase, after a poor start in the second round of the Lancashire Cup v Rossall yesterday.
Snape and Mihell put on 48 for the 7th Wicket
Hoad and McNamee put on 23 for the 8th wicket
Kirkham Grammar School Under 15s rallied from 14 for 6 to 99 for 9 off their 20 overs. Ultimately, they fell short in the second round of the Lancashire Cup, in pursuit of Rossall's 127. With Snape at the crease Ribby Road fans still dreamed the impossible dream.
Scoreboard:
Rossall 127 for 0 off 20 overs (Bowling: H Snape 4 overs 0 for 16 runs, T Parkinson 4 overs 0 for 27 bowled well in initial 3 over spell 15 taken off the last over, C Hodgson 2 overs 0 for 19, J Lynch 3 overs 0 for 17, C Mc Namee 3 overs 0 for 16, A Pope 2 overs 0 for 15, T Hoad 2 overs 0 for 18.
KGS 99 for 9 off 20 overs (H Snape 37, T Hoad 21 not out
T Mihell 16, C Mc Namee 8.
Fine batting by Rossall but an honest effort by the KGS bowlers was a feature of the first innings. The ground fielding and field positioning is an important area improvement for tomorrow's derby against AKS. Our reply was disrupted by too many batsmen playing across the line to a good length ball and paying the penalty with an lbw or bowled dismissal.
The photographs can be viewed on the Kirkham Grammar School Flickr page at:
16.5.19 KGS U15 v Rossall Lancashire Cup Round 2
Explore this photo album by Kirkham Grammar School on Flickr!