16 May 2019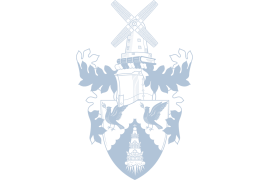 Thursday 16 May - Under 14 Cricket v AKS (away)
KGS – 159 for 6 off 20 overs (Sutcliffe 56, Dowds 30, Smith 29)
AKS – 135 for 4 off 30 overs (Smith 1 for 11 off 4 overs)
KGS won by 24 runs
On a sunny and windy afternoon on the Fylde coast, AKS put Kirkham into bat on a flat, fast wicket. Kirkham batted with confidence and scored at a good rate throughout the innings. Opener, Will Smith, batted with real maturity and batted for most of the innings in his 29. Coming in at number three, Captain James Sutcliffe, scored a magnificent half-century, securing some lofty blows around the ground. Opener for the day, Archie Dowds, also batted well, again playing with maturity. After an impressive 20 overs, Kirkham set AKS a challenging 160 for victory, albeit not impossible on such a fast track. AKS started with confidence with wayward balls being punished with their number three playing particularly well. Fortunately, AKS were always behind the required scoring rate but made a valiant attempt to keep up. Smith and Dowds spin bowling was pivotal in the middle overs and Kirkham thankfully got over the line winning by 24 runs. The team have a big match next week in the Lancashire Cup against Broughton and must aim to improve their bowling and fielding to develop on this performance.
---
Saturday 11 May - U14 Cricket v Stonyhurst (away)
KGS U14
142 - 6 (25 overs)
[Will Smith 72 not out, James Sutcliffe 20]
Stonyhurst U14
143 - 1 (23 overs)
[F.Whitfield 78 not out]
Stonyhurst won by 9 wickets.
On a lovely sunny afternoon, KGS U14 began their 2019 cricket season at Stonyhurst. KGS lost the toss and were asked to bat on a green wicket. Openers Will Smith and Matthew Oddie doggedly saw off the accurate opening bowlers without losing a wicket. With weaker bowlers now on KGS accelerated their scoring rate in a mature and responsible manner. Will Smith batted superbly throughout the innings for his maiden 50, which included 10 fours. Wickets fell steadily but runs continued to flow, especially when James Sutcliffe slogged a quickfire 20 including 3 big sixes. A very competitive score of 142 off 25 overs was reached.
Stonyhurst began their innings rapidly with South African captain Freddie Whitfield leading the way. Matthew Oddie bowled tidily but all the KGS bowlers couldn't stem the flow of runs. Finally, Harvey Thompson removed opener Whatmough, which gave KGS hope, particularly as the run rate required was over 6 per over. However, Whitfield kept his cool surviving a difficult dropped catch, to see Stonyhurst home with 2 overs to spare. Whitfield was exceptional throughout the game for Stonyhurst, otherwise Will Smith's superb 72 not out would have been enough for KGS to secure victory.
Special mention must be made of the exemplary sporting behaviour of both teams in such a competitive game of cricket. The boys' positive and enthusiastic attitude from start to finish was outstanding.