28 November 2018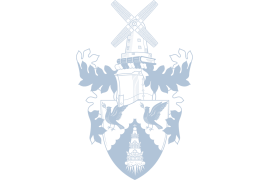 Hockey vs RGS Newcastle
The girls had an early start on Saturday morning as they took on their new opponents, Royal Grammar School, Newcastle.
U15 won 1-0
From the first whistle the game was end to end. Kirkham girls battled well and packed out the defence to make it impossible for Newcastle to break through. They broke out of defence at pace and created lots of chances. A good goal from Charlotte Fuller gave us a 1-0 lead at half time. The second half was competitive and challenging and the girls thoroughly deserved their 1-0 victory.
U14 won 3-0
From the off Kirkham displayed a fantastic level of hockey. They linked play well, moved the ball around the pitch with ease and utilised their chances throughout the game.
All members of the team moved and worked hard with Talia Armstead managing to secure two impressive goals and Amy Merrick scoring 1.
U12A won 6-0
The U12s had a very positive start on both pitches taking control of the game. Great work from both teams' midfielders enabled the ball to be played forward for some great attacks on goal.
The A team took the lead and built further upon this to win their game 6-0 with goals coming from Alexa Anderson X4, Eva Berry and Frankie Margerison.
The B team found their game tough as it progressed, even though they had several chances on goal. The final score was 0-2 to Newcastle.
1st Xl lost 4-0
The KGS girls battled well against an excellent RGS side. Newcastle were strong, fast and highly skilled which left Kirkham struggling to gain any momentum. Kirkham defended extremely well and kept the score to 1-0 down at half time. However, the opposition proved too strong in the second half and though the girls gave it everything, they had to settle for a 4-0 loss. A special mention must be given to the KGS captain Hannah Lewthwaite who performed superbly in goal!
KGS Second XI
Lost 2-0
This week Kirkham faced an away game in Cumbria. With a number of the girls missing Kirkham had to work extra hard to try and get the win.
RGS were strong from the beginning with the majority of the play in the KGS defensive half. Despite Kirkham battling well, RGS scored making it 1-0.
Kirkham fought back and started to create some chances but RGS were now dominating the game and had the upper hand. They managed to score again making the final score 2-0 to RGS.
Rugby
A great afternoon of rugby for the Kirkham Grammar 2nd XV v Runshaw College won 48-0
U15 v Sedbergh
NatWest Cup Round 3
Wednesday 21st November
Won 32-15
Kirkham travelled to Sedbergh for the highly anticipated cup tie. Kirkham couldn't have wished for a better start with a try from the KO. Aaron Pope positioned a well weighted kick for winger Josh Lynch to run onto. Lynch recovered the ball and finished well with a try in the corner. Kirkham's defence was impressive, closing down Sedbergh's notorious attacking style of play. Kirkham scored three further tries in the first half, all finished by winger Lynch. Hooker Tom Hoad had an impressive first half in the loose, whilst tight five forwards Bailey Whithead, Archie Rawlings, Jamie Livermore and Nathan Greegan worked hard to secure ball.
Kirkham continued to defend well in the second half which resulted in two tries from turnover ball scored by Tobias Parkinson and Joe Medcalf. Scrum half Ethan Crompton and No. 8 Rhys Frey continued their fine form, producing impressive performances. Whilst captain Aaron Pope and vice captain Jake Merrick lead by example in both attack and defence.
Kirkham made a number of changes in the later stages of the game and Sedbergh worked hard to restore some pride scoring three late tries. Kirkham play St Mary's Crosby in the 4th round in December.