28 November 2018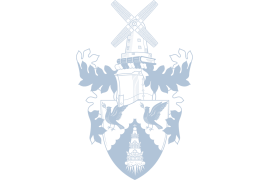 Football
U 11 AJIS football cup match vs St Marys Crosby.
Kirkham won 4-2 in extra time!
A great game in which the lead changed hands several times.
Kirkham took the lead with a well taken penalty by Captain Joshua Mulgrew. St Mary's responded with two quick goals to lead 2-1 but Kirkham equalised with a goal from Dylan Misell.
This took the game into extra time and we eventually won 4-2 with goals from Michael Gillett and Harry Marsh.
Kirkham now play Abbeygate in the quarter finals.
Swimming
On Thursday 22nd November 36 KGJS students travelled to Blackburn for our annual swimming gala against Westholme School.
We took the following teams:
U11 girls
U11 boys
U10 mixed
U9. mixed
Everyone performed well in individual and relay races and by the end of 60 mins of exciting races we had achieved the following results:U11 girls won; U11 boys won; U10 mixed lost and U9 mixed won.
The overall score was Kirkham 184 and Westholme 168.
Hockey
Two great games of hockey vs Preston Hockey Club were played on Saturday 24th.
U11s won 7-0
U10s drew 2-2
All teams played very well and and their overall play developed throughout the morning.
The J4s (U11s) have had a fantastic week, playing FOUR different sports!
Monday football vs St Marys Crosby
Wednesday rugby vs AKS; Thursday swimming vs Westholme and Saturday Hockey vs Preston Hockey Club