16 April 2018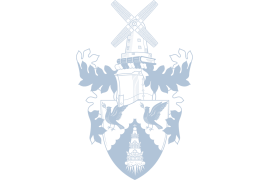 The U16 travelled to Rosslyn Park to take part in the 160 team National Colts Cup. This was a unique experience for the boys as they played against teams from all over the country in the biggest 7s tournament in the world.
The team started well with a 14-12 win over St Edwards Oxford. Unfortunately, Captain Oliver Barnett picked up an injury during the game which certainly effected the team in later games. This was followed by a 35-7 loss to a physically strong John Fisher side which was a frustrating performance for the whole squad. The third tournament game was against King's Worcester. Where Kirkham quickly took a 21-5 lead against a strong team. However, the performance couldn't be maintained and King's finished as 35-21 winners. Despite the disappointment of the final result the first half performance in this game was extremely encouraging.
A final fixture against a powerful Devonport High School side allowed all squad reserves to get extra game time and while the result was not a win it was pleasing to see the skill level of all twelve Kirkham players.
The results meant that the team did not progress into the cup competition. While this is always disappointing, the tournament was an excellent experience and the boys deserve great credit for their behaviour and positive attitude throughout.