17 August 2017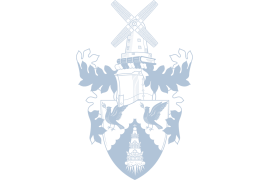 We are extremely proud of our pupils who have been rewarded with an excellent set of A-level results to end a successful Academic Year for KGS.
We have seen an overall improvement on the previous year, with more pupils gaining the top grades at A/A* than in 2016. As the continued impact of reformed A-level and AS-level courses is felt, we have demonstrated a significant improvement across a larger proportion of headline measure. This is even more impressive with one of the largest cohorts in fourteen years and also during a period of national turbulence.
Ofqual warned of 'centre volatility' in 2017 exam results. For some months the exam regulator has been saying that 2017 results at school level will be unpredictable for the new linear qualifications being awarded this year. In essence, the regulator is saying that when new qualifications are examined for the first time there is extra unpredictability in candidate results due to new specifications having been taught and the method of assessing pupils having been changed. Should there be a sharp dip in results for one of your subject departments it could be that these effects are at play or, conversely (or in addition), that there is a design fault at the exam board affecting many departments nationally as the first set of linear A-level subjects are awarded this summer. This year's candidates sat the first of Michael Gove's reformed A-levels in 13 subjects:
Art and Design, Biology, Business, Chemistry, Computer Science, Economics, English Language, English Language and Literature, English Literature, History, Physics, Psychology and Sociology. However, this did not stop the large majority of KGS pupils, who instead 'bucked' this national trend. Our pupils should be extremely proud of their efforts as the overall pass rate has remained at 100%, the number of A*/A grades have risen and well over 90% of pupils have been awarded a place at a University of choice.
Well done to the class of 2017 who have clearly profited from entering KGS.
We would like to mention by name some (but not all) of our individual successes:
5 Passes: J Kong
4 Passes: P Aparicio, J Brebner, G Britton, R Chatwin, J Culver, C Fearn, H Fingleton,
E Foster, C Harrison, C Hartley, R Horsfield, A Hudson, S Paxton, V Rigby, J Ryan, J Smith, C Walker, M Woodward
3 Passes: C Allan, E Ansell, N Ashcroft, S Atkinson, E Bailey, J Bako, C Baybutt, J Beesley, F Bennett, C Burfitt, F Burnie, A Cairney, T Carleton, M Caton, S Chan, W Corbett, A Dalzell, S Davidson, H Davies, E Eccleston, J Elliott, R Ellis, C Ezeigbo, C Fleuriot, E Frost, M Gallagher, T Gilmore, O Gornall, G Hall, A Harris, O Hay, S Hemmings, S Hollings, L Johnson, O Kitchen, J Lonsdale, J McCarthy, D Mcmanamon, P Morris, A Reed, G Reed, C Roberts, A Schreiber, W Smith, C Spector, C Townsend, D Turner, M Varley, T Waite, A Whittingham, J Yarwood
D H Berry
Headmaster