8 March 2017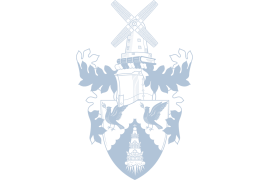 1st XI lost 3-2
In an exciting end to end game, KGS were not without their chances and in fact dominated the second half creating several chances. afetr going 1-0 down the girls were quick to respond with a great goal converted by Hannah Mears.
lots of excellent build up play resulted in quick breaks up front setting Jade Yarwood through on goal to convert the second. Cheadle Hulme battlers to the end and demonstrated some great skill enabling them to convert their third goal of the match to take the final score to 3-2.
U12's finished their season in true style with two superb wins! The A team took a little time to settle but once they converted the first goal they just kept coming! the final score was 7-0 with goals from Bo Madden, Hattie Madden, Natahsa Hartley-Smith and Talia Armstead.
the B team story was vert similar. tyhe team took control of the game from the first whistle convertying their first goal from a short corner from Anya Baxter. Great pressure from the KGS side resulted in goals from Arabella Bowker, Ella McDonald and Tillie Martin to take the final score to 7-0.
U15s - The U15s faced a tough task against Cheadle Hulme but rose to the challenge brilliantly. Ella Kearsley, Holly Cook, Esme Ikram, Jemima Towers and Puneet Mathauda defended brilliantly throughout the game and were largely responsible for the score not being higher. Gemma Eastham and Lizzie Relf were composed on the ball whilst Alesha Mansfield, Alice Gascoigne, Tess Clowes and Danny Parziale provided great energy to the team. Unfortunately, two Cheadle goals were enough to win them the game but the KGS battled hard and were unlucky not to at least score a consolation goal through Lizzie Relf whose shot from the right of the D flashed just past the post.
U13 7-a-side Hockey v Cheadle Grammar
A Team lost 3-1
B Team lost 2-0
Both teams are to be congratulated on solid team performances at the weekend.
The A team score did not reflect the game. At half time the score was 3-0 to Cheadle. Any small mistakes made by KGS were capitalised on and Cheadle were quick in attack. Slow closing down of the Cheadle forwards allowed the opposition to make valuable ground going forwards putting KGS under immense pressure in their defending half. However, the second half was a different story. KGS used their pace in attack to outwit Cheadle and were defensively much tighter. This meant KGS had many shots on goal. The Cheadle keeper was experienced and despite several one on ones, KGS couldn't find the back of the net. In the closing seconds, Libby Baxter managed to score much to the delight of the team and the spectators. It was a really exciting match and every player is to be congratulated for a 100% work and team rate.
The B Team were up against a stronger, bigger more experienced side but they fought to the final whistle which is commendable. The Cheadle forwards were quick and agile and had a strong finish. However, Emily Cooper in goal did a great job clearing accurate strikes on goal. Scarlett Turnock as centre defence closed down players well and made some well -timed tackles giving possession back to KGS on a number of occasions. Despite working hard and making several attacking runs KGS were over powered often just outside their attacking D making scoring difficult. As with the A team however, their effort and determination was second to none.
2nd XI - A much changed 2nd XI were unlucky to lose 1-0 to a Cheadle Hulme U18 XI. After being put under heavy pressure in the first half, KGS defended well and Ella Kearsley made some excellent saves to keep KGS in the game. Cheadle took the lead just before half time after a slight lapse in concentration left a Cheadle attacker free in the D to slot the ball into the corner. KGS rallied in the second half as they pushed higher up the pitch and managed to feed attackers Megan Hughes and Holly Briggs. Sian Atkinson, Cammy Spector and Anna Wilkinson linked up well in midfield and Danny Parziale worked tirelessly at left midfield. Chances started to come with both Megan and Anna going close to drawing KGS level but despite a series of short corners KGS couldn't force an equaliser that their improved second half deserved.