13 March 2017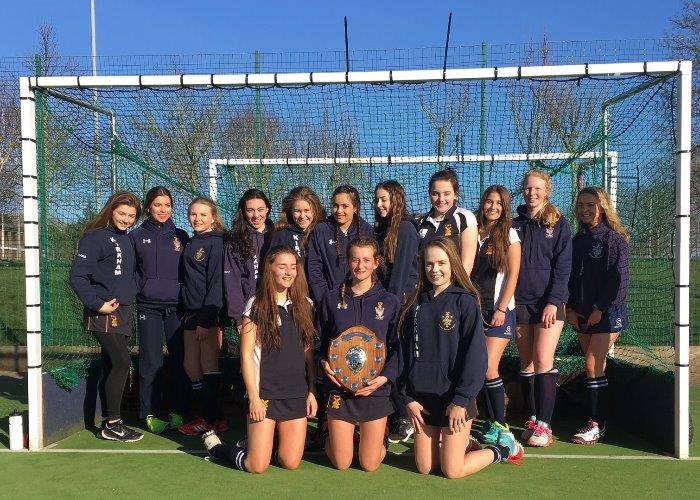 As the draw was made the tournament split into two groups with KGS, AKS, Stonyhurst and Heysham in one group and Ripley, Lytham, Baines and Rossall in the other. KGS were up first against Stonyhurst. Both teams had their chances and played some excellent Hockey. Hannah Mears hit the post whist Gemma Eastham struck the ball wide. In an end to end game the score line at the final whistle was 0-0. Hopefully this game had settled some nerves and the KGS girls were ready for their next game. They met AKS next and once again the ball travelled around the pitch at pace, but this time KGS took total control, keeping possession of the ball and creating chances through on the goal. Hannah Mears hit home to leave the score at 1-0 to KGS. In the final group game KGS met Heysham. This would determine who continued in the prestigious cup competition and who was relegated into the plate. KGS meant business from the start and played the ball around the Heysham defence. The first goal came early on from Alice Gascoigne, with a further two goal being converted by Hannah Mears to leave the score at 3-0.
KGS qualified to stay in the Lancashire Cup and met Ripley St Thomas first. KGS absorbed some pressure in the first few minutes and conceded a well worked Ripley goal. But, KGS bounced back and hit Ripley hard with the pace they played at. A goal from Gemma Eastham evened the game up and a penalty corner goal form Hannah Mears in the closing seconds of the game left the final score at 2-1.
The final game was against Lytham and the girls needing a win to seal overall victory of the tournament. KGS created chances from the start and made it clear how much they wanted to succeed. Another goal from Hannah Mears took the score to 1-0 at the final whistle.
KGS were crowned Lancashire Champions at U15 level, a great way to finish a very successful season.