1 March 2017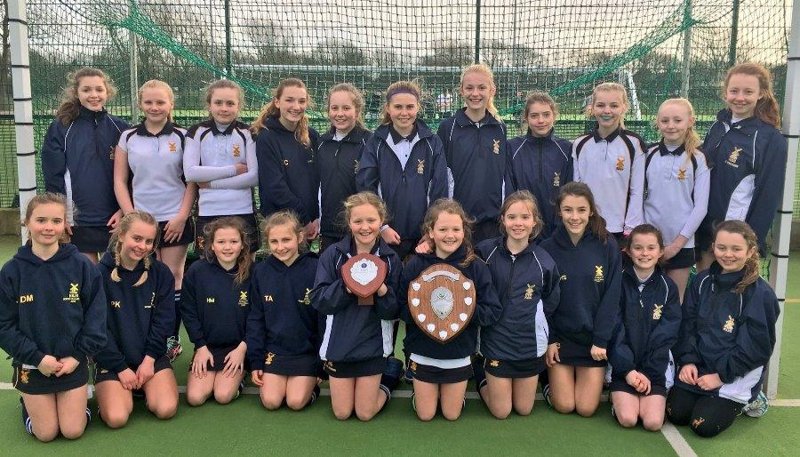 The U12 A and B teams enjoyed much success on Friday at the Lancashire Hockey Tournament. The A team started the day against AKS and dominated from the start scoring goal after goal! Bo Madden and Hattie Madden slotted several balls past the AKS goal keeper to leave the final score at 9-0. Next was Lytham, once again the girls worked hard both on and off the ball to open up space through to goal. Natasha Hartley-Smith converted the first followed a further 5 goals from Hattie and Bo Madden. Baines were up next and the girls were certainly firing on all cylinders, seconds after the first whistle the first goal was converted followed by several more over the twenty minute game. In the final game KGS faced Rossall. Once again the team worked well together and continued their winning ways, converting in open play and through short corners to leave the final score at 12-0. Four convincing victories meant that KGS were crowned Lancashire champions 2016/17.
In the B team tournament KGS met Lytham B, Lytham C, AKS B and AKS C. In the first game KGS worked hard to keep possession and get their shots on target. Once the team had settled there was no stopping them! Eve Gooderham converted from a corner and Anya Baxter followed up to make it 2-0, another open play goal left the final score at 3-0 to KGS. In the second game KGS took on AKS C team. Once again, great teamwork opened up space going forward allowing KGS to convert another three goals leaving the final score at 3-0. Lytham C team were up next and the girls were certainly determined! Two great goals from Eve Gooderham and Tillie Martin meant that KGS secured their 3rd victory of the day. The final game was against AKS B. In an end to end game KGS, once again, came out on top scoring two goals to make them Lancashire B Champions!
A great day of Hockey for some very talented KGS sportswomen!