1 March 2017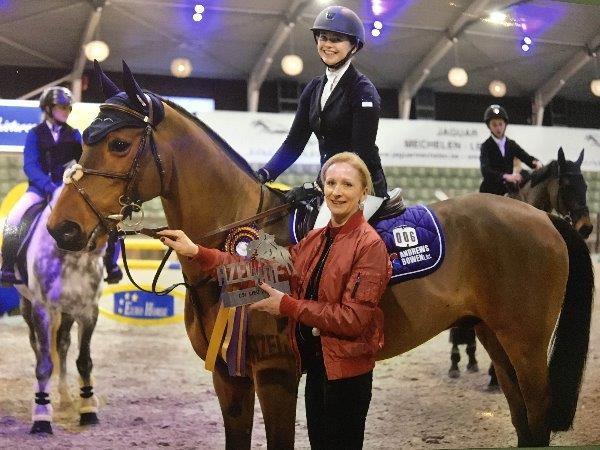 Molly has been horse-riding for many years; her aspiration has always been to compete with the national team. Earlier this year she became part of Team GB, travelling to Azelhof, Belgium, to compete in her first international competition abroad.
Molly's opposition, in the senior event, included four former Olympic athletes and others of high rank from different nations. Molly won two of her classes, gaining a podium place and meaning that the Union Jack was raised and the national anthem played. She also achieved a third and sixth place in other classes.
Molly has described this as one of the best moments of her life. She surpassed her expectations with her two international wins and she is looking forward to further challenges in the future. Molly said that her success at this event was even more special because she competed on her ten-year old horse, Renkum Aristocrat, whom she has trained since he was six.