10 February 2017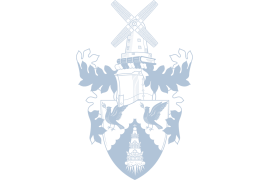 U13 7-a-side National Schools Hockey Tournament
Monday 6th February 2017
Our U13 Hockey Team are crowned Lancashire Champions after beating local rivals in the first round of the National Schools Hockey Tournament.
Nine schools from Lancashire competed in the tournament that was organised in two sections. The winners and runners up from each section would go through to the semi -finals and the winners from this would compete in the final.
Nerves got to the better of KGS at the start and they were unable to find the back of the net against AKS in their first game. However, once they scored their first goal against Ripley there was no stopping them. They went through as winners of their section with the following results;-
AKS – Drew 0-0
Ripley- Won 4-0
Heysham – Won 14-0
As winners of their section KGS met Rossall in the semi-final who were runners up of Section A. In the opening minutes, the ball travelled up and down the pitch, going from one team to the other. However, once KGS got into their stride and had scored the first goal, another three followed in quick succession. KGS were through to the final having beaten Rossall 4-0.
The weather by this time had really deteriorated. Horizontal rain, strong winds and the occasional hail made temperatures plummet and playing conditions very unpleasant. There was talk of sharing the trophy and going home as both teams qualify for the next round but the KGS girls were keen to play despite the weather. It was a repeat game against AKS who we had drawn 0-0 with in the first game.
KGS continued their good form. Beth Dowbiggin in the centre, Lexie Fraser, Bo Madden and Hattie Madden on the wings all worked tirelessly together to make attacking run after attacking run. Libby Baxter as Centre Defence, Aggie Barker-Mill as LD and Isabel Kane as RD all defended strongly and gave great support to their forwards. Tackles were well timed and passes were well executed. It wasn't long before KGS scored taking them into a 1-0 lead. More goals followed with the score being 3-0 on the final whistle.
Drenched and cold, KGS were relieved to have finished as winners of the Tournament. They will now represent Lancashire in the Regional Round to be held after half-term. Congratulations go to all the team;-
Beth Dowbiggin (Capt)
Libby Baxter (V/Capt)
Lexie Fraser
Aggie Barker-Mill
Izzy Kane
Isabella Harkins
Georgina Chaffe
Grace Barber
Hattie Madden
Bo Madden