16 January 2017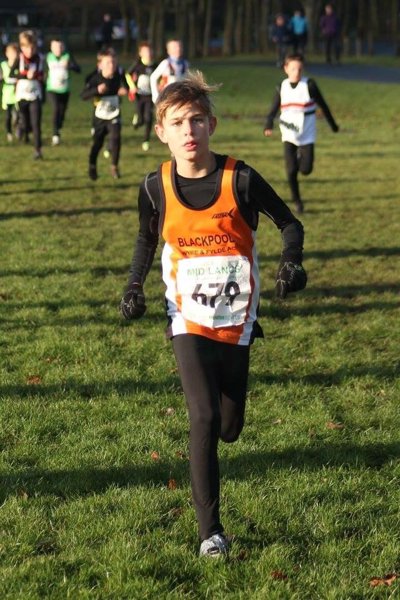 On Saturday 14 January, Kirkham Grammar Junior School pupil, Alex Maude took part in the fourth Mid Lancs Cross Country League fixture at Towneley Park in Burnley. On a sunny but bitterly cold day, Alex completed the U11 boys' course in 7:57 to finish in 7th place out of 74 runners.
Senior School pupil, Darcey Lonsdale also took part completing the U15 girls' course in a time of 11:24 to take 5th place out of 28 runners. The penultimate fixture of the season will take place at Rossall School on Saturday 11 February.
The previous weekend saw a number of KGS pupils take part in the Lancashire Cross Country Championships. One notable performance was Senior School pupil, Ben Preddy who completed the U15 boys' course in a time of 12:47 to take second place and the silver medal. Well done to all KGS pupils who have taken part over the last two weekends, in what has been, and will continue to be, a busy time for KGS Cross Country athletes with the Wyre & Fylde Schools Cross Country Championships also taking place this week!