14 December 2016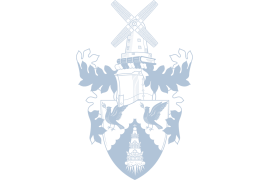 Saturday 10 December 2016
2nd XI
Drew 0-0
The 2nd XI played extremely well against a strong Leeds side. They kept their shape superbly and defended with real discipline. They had to defend for long spells and they did so with real grit and composure and the final score was 0-0. A great team performance.
U12 Hockey
The U12 A and B teams put on another fine display of Hockey against The Grammar School at Leeds. Both teams, once again, used skill and teamwork to beat their opponents and create great opportunities on goal. The games were end to end in the first half with Eve Gooderham, Zara Prosser, Amy Merrick and Poppy Kearsley making crucial tackles in defence.
Great attacking play and goals from Hattie Madden, Bo Madden, Ella McDonald and Madison Gallagher resulted in both teams winning, the A team 5-1 and the B team 2-1.
U16 Hockey
Won 4-0
The Kirkham girls dominated the game from start to finish and went in 2-0 up at half time with goals from Hannah Mears. In the second half Kirkham continued to create attack after attack and finished the game 4-0 with additional goals from Lucie Ethell and Evie Turner.
1st XI
1st XI lost 4-3
KGS started very slowly after having minimal warm up time, in what was a game of two halves. Leeds totally dominated the first half as KGS backed off and allowed them to create wave after wave of attacks. The Kirkham girls were 2-0 down at half time. The Kirkham girls came back strong and Hannah Mears scored two great goals to bring us level 2-2. Leeds stepped up again and went 3-2 up, once again Kirkham responded well and Lauren Williamson scored an equaliser. The game was very physical and end to end - the Kirkham girls were unfortunate to concede with 3 minutes to go and had to settle with a 4-3 loss.
U13 XI Hockey
Won 4-1
It all came together for Kirkham Grammar School in their final 11-a-side match before returning to 7-a-side after Christmas. Every member of the team worked together to play collectively in their best performance of the season.
It was an impressive performance by the U13 team from the very first whistle. All players worked hard in defence, channelling and closing down players before making great tackles to regain possession of the ball. The back four played a strong game. Izzy Kane as sweeper, Maddie Chaya as right defence, Georgina Chaffe and Izzy Harkins who shared left defence and Libby Baxter who played centre defence. The midfield also defended strongly as well as supporting their forwards in attack. Aggie Barker-Mills and Emma Savidge as left and right mid respectively, made great passes for their forwards to run onto to. Charlotte Fuller, who predominantly played right forward, Molly Hodge in the centre and Elisha Amirkhani who played on the left, met the ball quickly and drove the ball towards the goal. All looked like they had a chance of scoring when they had the ball.
Beth Dowbiggin as centre mid scored two goals by attacking down the centre, beating several Leeds players before being one on one with the keeper. On both occasions she slotted the ball beautifully into the back of the goal. She finished the game by scoring a hat trick from a well -executed strike from a short corner. At 3-0 down The Grammar School at Leeds didn't give up. They got a break catching KGS unawares. Ball watching instead of tight marking in the 'D' led to Leeds coming back with a goal. However, KGS quickly regained their composure and took control of the game once more. Some super passing between the midfield to the forwards led to KGS's fourth goal when Emma Savidge found the back of the goal from a rebound. This really was a strong team performance and all are to be congratulated on a great result.
U14
The U14s were unlucky in defeat to The Grammar School at Leeds (GSAL) as they produced some excellent hockey in spells throughout the match. The girls used the hard worked done in training this week to good effect in the early stages of the match as they kept possession brilliantly and quickly moved the ball into wide areas. After being on the front foot and dominant in possession for the majority of the first half, KGS deservedly took the lead courtesy of a well-executed short corner by Darcey Lonsdale.
The message at half time was to keep doing the same things and continue to retain possession. Unfortunately, GSAL stepped up a couple of gears in the second half as they notched 3 quick second half goals. In true KGS style, the U14s battled back and again started to keep hold of the ball well and create chances on the counter. Lizzie Coulston twice broke down the right wing at pace and both Margaret Hodgson and Lucy Treaddell were unlucky not to score. A 3-1 defeat reflected harshly on what was actually a very good and encouraging performance with many of the skills and tactics worked on in training being demonstrated in a match situation.