3 October 2016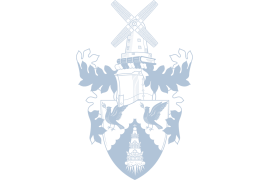 Saturday 1 October 2016
1st XV v Lancaster Grammar
WON 61-5
Kirkham GS 1ST XV expected a tough encounter against local rivals RGS Lancaster and for the 15 minutes it seemed as though this game was following recent fixtures. Suddenly KGS found their rhythm and control and with Kieran Wilkinson pulling the strings Kirkham scored some excellent tries. The first try was scored by young prop Niall Cooney who finished off a well-constructed try. Kirkham then pilled the pressure on with the backs finishing off some excellent work from the forwards especially young number 8 Sam Dugdale and flanker Teddy Leatherbarrow. Captain Aaron Reed was in good form as was vice captain, Henry Pearson who both benefited from the work of the forwards with tries of their own. KGS maintained the momentum though out the game and ran away with a 61-5 victory.
2nd XV v Lancaster Grammar
WON 64-7
Kirkham dominated this game from start to finish playing some scintillating rugby with full back Leon Simpson in scintillating form, scoring three tries with a mixture of pace and quick footwork. Kirkham scored three quick tries early in the first half, all coming from forwards Connor James, Alfie Topping and Alex Lewis-Booth. Lancaster did score during this period but this was a small blip for Kirkham who raced away through Andrew Bulman to cancel out the Lancaster score. Kirkham were out of the blocks fast in the second half, scoring within a minute through Simpson who raced down the touchline to dot down from 50 metres. The Kirkham lineout functioned well throughout as Topping continued to be the dominant force, gaining possession from Kirkham throws and stealing some of the opposition`s. This allowed the backs to play fast running rugby, bringing the wings into play with regularity. There were further scores from Harley Dewhurst, who also kicked 6 conversions and a debut try from Cameron Wheeler who slotted in at full back when Simpson retired. A good all round display from The 2nd XV.
U16 v Lancaster Grammar U16
WON 53-0
The Kirkham team had been looking forward to this fixture and had worked hard in training all week. The extra effort was worthwhile and what was particularly impressive was to nil the Lancaster team with an outstanding defensive performance from the whole squad of 21 players who played in the match. The set pieces were solid and laid a platform for the rest of the team to exploit the opposition's defence. The Captain Nathan Wood and Vice-Captain Will Kollard led from the front and broke the line on numerous occasions to unselfishly offload for a team mate to score. This typified the team spirit displayed throughout the match and there were some outstanding tries from Evan Powell (3), Joe Shields (2), Ed Hindmoor, Oscar Crowe, John Gornall and Max Watson. Cam Hayward (3) and Will Gregory (1) scoring the conversions. This was an impressive performance against a strong school and shows the progress being made by the whole squad.
U15 v Lancaster Grammar U15
LOST 55-0
Kirkham worked hard in defence during the first half of this game against a powerful Lancaster pack. The Lancaster halfbacks distributed the ball efficiently throughout the game, giving the Kirkham backline a lot of ground to cover, and they defended well for thirty minutes. Kirkham were looking a little worse for wear from their tremendous defensive effort in the first half and were unable to stop the momentum Lancaster had now established. Late in the game Kirkham took advantage of a quick tap penalty and moved it to space quickly, only for Archie Cooper to be held up over the line.
U14 A v Lancaster Grammar U14 A
WON 29-36
KGS started positively against a large RGS Lancaster team, despite playing up a significant hill. The forward battle was evenly matched from the beginning, however the KGS backs held the edge and a 24-12 lead was created by half time, with KGS gifting Lancaster two soft tries. The second half was disappointing from the KGS perspective, LRGS played a very limited game and KGS did not always deal with this as well as they should have. The KGS backs were limited by the LRGS back rows interpretation of the off side law throughout the second half. It was however pleasing to see that KGS fought hard to gain a 36-29 victory, which is always a great achievement away at Lancaster.
U14 B v Lancaster Grammar U14 B
LOST 31-19
The U14Bs once again started the game slowly with some ill-discipline which lead to a flurry of early Lancaster tries. However, strong line speed and some big tackles piled the pressure on the home side. Kirkham were rewarded for their continued patience with a try from Jason Choi who stood out as the biggest attacking threat. An injury break came at just the right time for Kirkham, who then came back more determined than ever. Two further tries from Jason put them back within seven points. Some further ill-discipline in and around the breakdown allowed Lancaster to pull away in the closing seconds to clinch the victory.
U13 A v Lancaster Grammar U13 A
LOST 35-10
Kirkham began strongly in the game and their mid-week training was evident in their set piece attack. As the half progressed, both sides had spells of possession, but the sizable Lancaster side began to test Kirkham well at the breakdown. The Kirkham backs used the ball well and created chances, but the home side were first to score, after a swift piece of running from their right winger. KGS responded well with a score of their own from a well drilled scrum set piece, but went in behind at the turn of the half after another Lancaster break led to a score.
At the start of the second half, Kirkham raised their physicality in the breakdown and improved their line speed in defence, which prevented Lancaster to create any further momentum. Kirkham used their handling skills to good effect, but were unfortunate on several occasions not to find the final pass. The home side continued to test the Kirkham defence and as fatigue took its' toll on the visiting side, the Lancaster backs were able to use the ball well to score further tries against the tenacious Kirkham defence. Parkinson managed to respond with a second try, after a terrific piece of play from Charlie Hodgson and the Kirkham forwards.
A challenging game for the Kirkham side, who will be proud of their efforts, particularly in their relentless defensive contributions.
U13 B v Lancaster Grammar U13 B
LOST 55-10
U12 A v Lancaster Grammar U12 A
WON 25-20
Kirkham won this very tight game with five tries against a well organised Lancaster side. The Kirkham tries were scored by Ben Wiggins (2), Matthew Wright, Harvey Thompson and Captain Charles Read who ran and passed intelligently. There was also some industrious work from the hard working pack with Harry Jones putting in some crunching tackles.
U12 B v Lancaster Grammar U12 B
LOST 50-0
This match started evenly with both sides competing for the ball and making it challenging for the opposition to score leading to a 0-0 score after 6 minutes of rugby. LGS then broke the deadlock with a nice try into the corner and followed up with more tries in quick succession before half time. LGS were proving strong and a few mistakes and missed tackles from KGS allowed these tries to happen.
The second half started much the same as the end of the first half and LGS added more points to the score with some well worked tries. In the final five minutes KGS picked themselves up and started to play some good rugby of their own. A good run and break by Will Mathison, followed by some good support play allowed Will to dive over and get some points on the board for KGS. The game proved to be another learning curve for a young KGS side as LGS came out on top 50-5 winners.