3 October 2016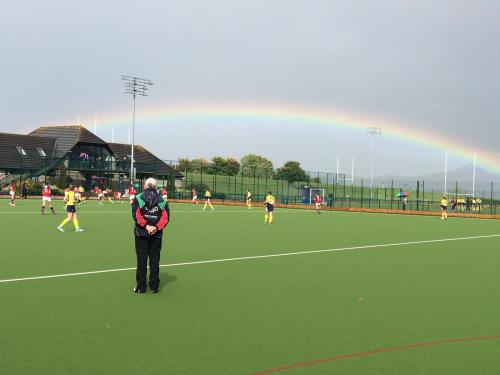 Kirkham 1st XI Crowned County Champions!!
The Kirkham girls played extremely well throughout the tournament. The girls played against AKS, Rossall, Stonyhurst and Ripley St Thomas and were unbeaten in all games. KGS were comfortable winners! Hannah Lewthwaite was solid in goal, Freyja Powell, Captain Amelia Dalzell, Molly Bedford and Amy Barrow were composed and in control at the back.
Charlotte McDonald, Evie Turner, Lucie Ethell completely dominated in midfield and Hannah Mears, Alex Harwood and Lauren Williamson created chance after chance up front. A fantastic start to the season for this very young team.
1st XI vs Millfield & Kings Taunton
Kirkham 1st XI had a battle on their hands at the weekend as they headed down to Millfield Somerset for their annual fixture. The game was fast and furious for the first 5 minutes until both teams settled and got into their stride! With chances at both ends it was clear that game could go either way. Millfield opened the score with a well worked short corner, dragging the ball into the roof of the net. KGS stood up and fought back, a great run from Charlotte McDonald resulted in a shot with Evie Turner picking up the rebound slotting the ball home. The pace of the game remained high with Maddie Fox and Lucie Ethell making excellent runs from the right and left midfield positions. Millfield converted a further two strikes which sealed the game at the final whistle. Some excellent open play from the KGS side with lots of positives as the girls prepare for the U18 Regional Finals in November. A very young side with huge potential, I very exciting season is ahead!
In the second game KGS took on Kings Taunton, a new fixture to us!
The girls took time to settle in this game especially off the back of a high intensity Millfield match.
They worked hard to maintain possession and play the ball around rather than dribbling up and down the pitch. A goal came early in the second half with a strike from Charlotte McDonald. KGS applied more pressure with great movement up front from Alex Harwood and Hannah Mears. Kings Taunton hadn't finished yet! A great run forward resulted in a shot close to goal which touched a KGS foot resulting in a penalty stroke being awarded. A composed stroke was put away to leave the final score at 1-1.
2nd XI v Millfield U16 XI lost 7-0
Kirkham put up a determined fight again a highly skilled Millfield team. In the first half Kirkham defended with real grit but had to soak up massive amounts of pressure. In the second half we continued to battle and never gave up against this first class side. Hannah Lewthwaite was outstanding in goal. This game was a great experience and our girls showed real strength of character throughout!
2nd XI v Kings Taunton drew 2-2
The Kirkham girls bounced back from their loss and approached this game with the same grit!
Kirkham conceded early in the game and this woke us up. We responded with real positivity and controlled the game. We equalised with a deflected goal from Lydia Williamson and went ahead with a great team goal. Cammi Spector picked the ball up beautifully in the centre, sent it left where Geena Barlow picked it up with great speed. She beat the defender and slotted it in the back of the net.
Kirkham continued to dominate the game and against the run of play Kings won a short corner on the final whistle.
Unfortunately Kings equalised and the final score was 2-2.
A great weekend of Hockey in the not so sunny Somerset!