10 November 2019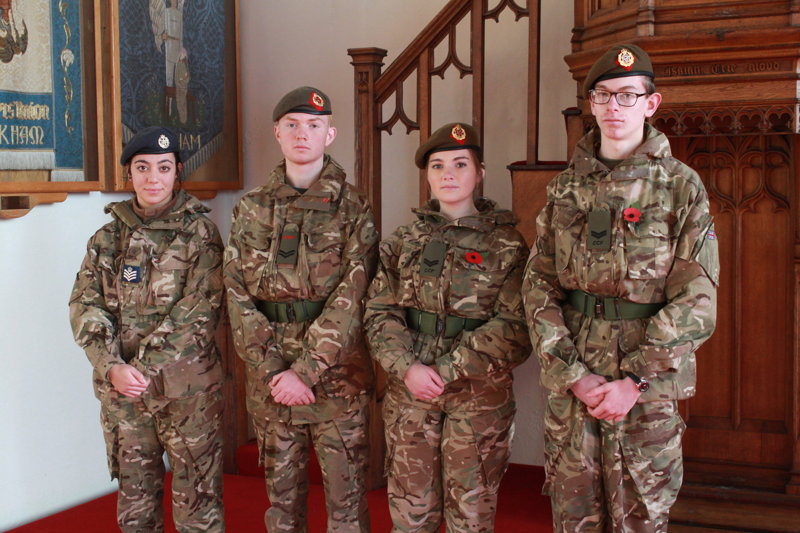 KGS CCF cadets attended a very thought provoking Service of Remembrance at St Michael's Church in Kirkham this morning. Thank you to Daniella and Reuben who read beautifully and to all the cadets for their part in the service.
Following this, the cadets marched to the Cenotaph in Kirkham to observe two minutes silence and mark the moment World War One officially ended, at 11am on the 11th day of the 11th month, in 1918.
This year also marks 100 years since the first two-minute silence was held in 1919, one year after the war ended.
The photographs can be viewed on the slideshow below and also on our KGS Flickr page at
https://www.flickr.com/photos/kgsphotos/albums/72157711719858957