19 June 2019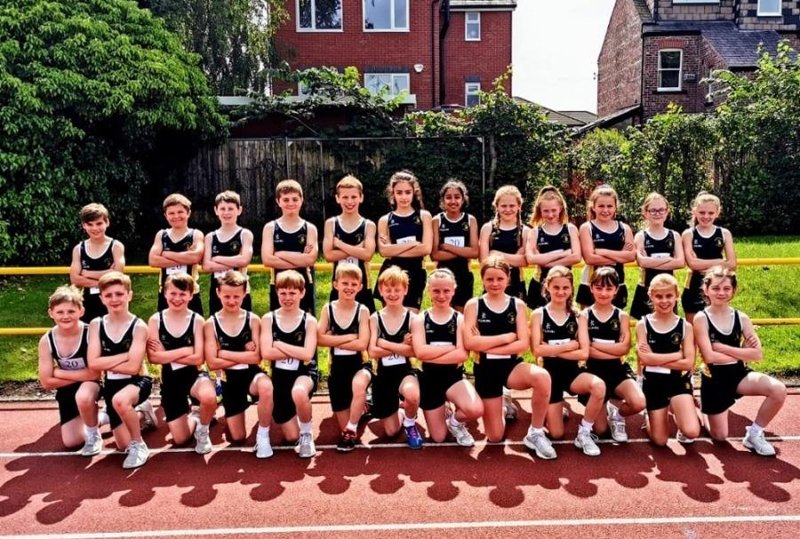 On Tuesday 19 June, the Junior School travelled to Stretford Athletics Stadium in Manchester to take part in the annual AJIS Athletics Championships. The competition is always very strong as some of the best schools in the North West are involved. Over 25 schools entered and everyone was blessed with glorious weather which was matched by scintillating performances from all the Kirkham athletes. Pride of place must go to our gold medallist, Leo Pareskeva who won the U10 boys High Jump.
Listed below are the medallists, however, everyone performed very well with many athletes making finals and just missing out on medals. This was just reward as they have all worked very hard at lunch and evening training sessions.
Kirkham hosting three successful fixtures also acted as perfect preparation for the championships.
GOLD MEDALS
U10 Boys High Jump
Leo Paraskeva
SILVER MEDALS
U11 Boys 600 metres
Gordan Ballantyne
U10 Boys Cricket Ball Throw
Sebastian Clarke
U10 Boys Long Jump
Bertie Jones
U10 Girls Long Jump
Evelyn So
U10 Girls 150 metres
Zara Gilchrist
U11 Boys 4 x 100 metres
Gordan Ballantyne
Harry Marsh
William de Klerk
Alex Davies
U10 Girls 4 x 100m Relay
Hermione Edwards
Issy Gutt
Zara Gilchrist
Evelyn So
BRONZE
U11 Boys Long Jump
Harry Marsh
Well done to you all!