18 March 2019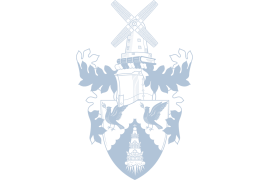 KGS' U14 Lancashire Hockey Champions
The U14 squad set to the pitch in wet and windy conditions last Thursday but it certainly didn't stop them in their tracks. Plus, being drawn as team number one meant that all 4 of their games would be played consecutively without a break.
In the first game KGS met Lytham High. The girls attacked from the whistle giving Lytham no time on the ball. The first goal came from Talia Armstead with another three following leaving the final score at 4-0.
The second game saw KGS meet Baines School. KGS were in total control and certainly didn't let up when it came to scoring goals. Natasha Hartley-Smith, Ella McDonald and Arabella Bowker hit home to contribute to a 17-0 victory!
Next up were AKS. However, once again, KGS took total control and dominated in all areas of the pitch. The first two goals came early on from Armstead and Bowker with Hartley-Smith, Caunce and Merrick adding a further three to the 5-0 victory.
Last up were Stonyhurst and KGS kept up their winning ways! Composed players won through in an impressive 5-0 victory to secure the Lancashire Shield for the second time this season.
An exciting and rewarding day for a group of girls who have demonstrated determination, hard work and resilience throughout and enjoyed an extremely successful season.