4 March 2019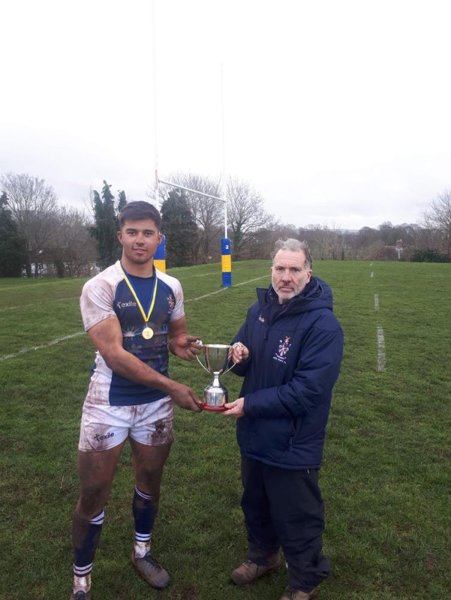 An inexperienced 1st VII started the season reaching the quarter-final of the Christ College, Brecon - the open tournament of this year's programme. After a solid weeks training, KGS went down to Bristol to defend the Tom Vandell Trophy at Colston's School. In every group Kirkham managed to come out winners 19-12 against a talented Bristol Grammar School team.
More victories in the group followed with comfortable wins over Abingdon School (29-0) and King's Bruton (31-5). This put KGS into the quarter final against King Edward's, Bath. With Captain Dan leading by example and Cole and Evan finishing off with some impressive tries, Kirkham marched on with a good win and a semi-final clash with the host school Colston's. Despite the first half being close, Kirkham dominated the second half and ran out 28-5 winners.
The final matched KGS with top rugby school Clifton College. The final was a fantastic game of school-boy rugby with both teams leading the way. KGS opened the scoring with a terrific Hadyn Benge try which was quickly followed by a Clifton response. Despite having a player in the sin bin, KGS responded and once again took the lead when Dan supported well and crashed over the line, but again Clifton responded and the game was level at half time.
Once again Kirkham took the lead after a well-worked try finished by Evan . Clifton this time responded with control and scored 2 quick tries which gave them a 22-19 lead with time running out. Time for KGS super-sub Will to take action, with fresh legs and plenty of tired bodies around, he sprinted 60 metres under the posts to allow KGS to retain the title with a 26-22 victory!