29 January 2019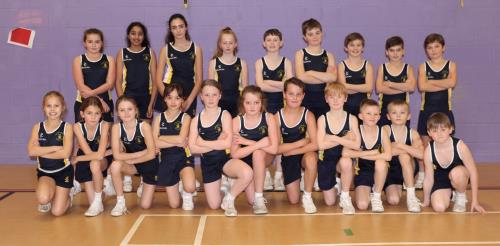 KGS Rugby News
The U15s are through to the final eight of the National Schools Cup v Rugby School. This quarter-final match will take place at Kirkham Grammar on Thursday 31 January 2019 at 2.15 pm.
KGJS Athletics
The U11/10 Indoor Athletics match took place vs Lytham AC at the YMCA on Mythop Road. A full programme of events were participated in and the evening was great preparation for the forthcoming AJIS Indoor Championships in Wigan next week.
KGS Hockey Reports
U15 v Wakefield
Won 3-0
The U15s dominated the game from start to finish creating wave after wave of attack in each half. Kirkham made some great runs and worked hard as a team to keep the pressure on the opposition. Though they had numerous chances, the girls had to settle with a 3-0 win with goals from Emma Savidge, Natasha Hartley-Smith and Amy Merrick.
U14
Won 6-0
The U14s played very well against a solid Wakefield side. The game was end to end for much of the first half but Kirkham went into half time 2-0 up with 2 goals from Ella McDonald. In the second half Kirkham took control of the game and played some great hockey. Goals from Natasha Hartley-Smith (2) Poppy Kearsley and Talia Armstead gave the girls a 6-0 win. A very good team performance!
U13 A
Won 10-0
The U13 squad won 10-0 against Wakefield with goals from Jess Cole, Emily Marsh, Maisie Bailey and Hennie Thompson.
The girls had worked hard this week on retaining possession and changing the point of attack and put what they had learned to effective use during the first half. Emily Marsh moved the ball wide effectively to Lily Harrison and Rebecca Fisher. Jess Cole and Hennie Thompson offered excellent wide outlets and this width helped Kirkham to create frequent chances on goal. Jasmine Schofield also provided excellent support to the ball carrier from the centre of midfield as Kirkham dominated the game.
U12
The U12 squad had a tough morning against a talented Wakefield side. The A team fought hard to retain possession and create chances up front but were kept out by some excellent defensive play. Wakefield created several opportunities on goal keeping Claudia Allison busy in goal. Overall, it was an end to end game with lots of positives to take away. On this occasion the result didn't go our way!
The B team also had a very competitive game with both teams having lots of opportunities on goal. Wakefield opened the score line in the first seconds of the game but KGS fought back leaving the score at 0-1 at half time.
The second half saw Lilly Wilson make several superb saves keeping the Wakefield side at bay. Once again, the result didn't quite go our way but a great overall team performance.
KGJS Hockey
Kirkham Grammar Junior School U10 and U11 Hockey teams travelled to Chester University on Saturday 26th January to play matches against Kings Chester and Queens Chester. The results were as follows:
KGJS U10s v Kings 1-1
(Scorer & Player of the Match - Emily Greenwood)
KGJS U10s v Queens won 3-1
(Scorer - Alice Bunday & Player of the Match - Alice Wright)
Captain - Emily Greenwood
KGJS U11s v Kings lost 4-0 (Player of the Match - Poppy Dodds)
KGJS U11s v Queens lost 5-0
(Player of the Match - Natalie Smith)
Captain - Poppy Dodds