13 December 2018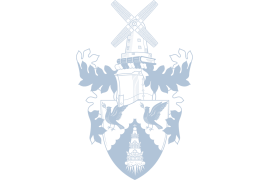 Carol Service
Kirkham Grammar School's annual 'Festival of Nine Lessons and Carols' took place yesterday afternoon at St Michael's Parish Church, Kirkham. Well done to pupils Jemima, Sadie, Miriam, Theo and Charlotte who all read beautifully, as always the performances from our Senior School Choir were wonderful. Thank you to all who were able to join us.
Junior School Carol Concert
The Junior School presented a truly sensational Carol Concert last night. The audience enjoyed the traditional carols and readings by Trishala, Harriet, Morgan, Alexander, Poppy, Rowan , Leoma ,Brooke and Freddie. It was wonderful to welcome Reverend Brian McConkey, Vicar of Ribchester who shared his thoughts for Christmas, and Mrs Roberts, along with some of our Junior pupils explained how other countries around the world celebrate Christmas. The performances by the Orchestra, Handbell Ensemble, Vocal Ensemble, Junior Choir and Staff/Parent Choir wowed the audience and the soloists sang beautifully. Afterwards, guests enjoyed mince pies and mulled wine; a wonderful way to finish off a very enjoyable evening and an excellent start to the festive season!
The photographs are now available to view via the link below:
https://www.flickr.com/p…/kgsphotos/albums/72157703104124081
Senior School Carol Concert
A fantastic Senior School Carol Concert last night. Well done to all of our very talented pupils. We hope you all had a wonderful evening! A selection of photographs can be viewed on our KGS Flickr page at https://www.flickr.com/p…/kgsphotos/albums/72157701349419272