30 November 2018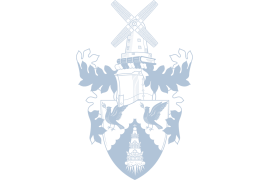 On Wednesday28 November, the AJIS Swimming Gala was held at Darwen Leisure Centre. Kirkham Grammar Junior School took eighteen swimmers to this very prestigious gala. As always, it was a very competitive event with over 25 schools taking part from throughout the North West. The target has always been to try and reach a final. By the end of the gala we had reached seven finals and won one gold medal!!
Everyone performed very well and below are the most noteworthy performances:
Isabel
U10 Girls Individual Medley
Gold and AJIS CHAMPION!
Rowan
U11 Boys Breaststroke Final
Harry
U11 Boys Front crawl Final
Rowan
Jenson
Harry
Christian
U11 Boys Freestyle Relay Final
Natalie
U11 Girls Freestyle Final
Evelyn
U10 Girls Backstroke Final
Emily
U10 Girls Breaststroke Final