20 November 2018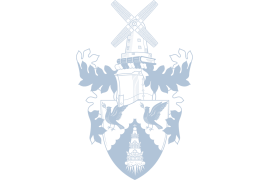 1ST XV v Harrow School
Kirkham Grammar School 1st XV travelled to Harrow School for the first time for an extremely prestigious fixture against one of England's top school-boy rugby teams. KGS acquitted themselves very well against some very big opponents. Daniel Kelly scored a fine individual try to keep KGS in the game, whilst scrum half Cole Potts scored after a neat back row move to allow KGS to gain a brief lead. However, it was the power of the home side that took over the game in the second half which allowed Harrow to gain a 25-12 victory against a plucky KGS side.
KGS 1st xv squad at Harrow School pic.twitter.com/C6BvwFyndA

— Kirkham Rugby (@KGSrugby) 16 ноември 2018 г.
2nd Team Rugby Report
KIRKHAM 58 DENSTONE 15
The 2nd XV cruised to another comfortable win following their success at Queen Ethelburga`s the previous week. Kirkham raced to a 44-0 half time lead with tries from Euan De Jaeger (2), Max Bailey, Elliot Simcock, Odowe, Olly Barnett and Harry Cruickshanks with Will Gregory adding two conversions. Kirkham`s first half success was based on their ability to use the large amounts of possession well, spreading the ball wide at every opportunity.
The second period allowed Kirkham to use their large bench to maximize game time for some who were returning from injury which meant the excellent cohesion shown by the home side became a little disjointed. However, Denstone fully stuck to their task and scored three tries with Kirkham eventually scoring two of their own through Keir Gordon and De Jaeger rounding off his hat-trick. The returning Cameron Hayward had a steady game at full back and Josh Nichol, after a year out, carried the ball strongly in his two spells on the pitch.
U14s v Denstone College – Lost 10-39
After an impressive win in the Lancashire Cup Quarter Final, the U14s could manage to produce a similar display against a physical Denstone College side.
The first half was competitive with us trailing 10-12 thanks to tries from Archie Dowds and Aiden Hayward. However, tries either side of the half time whistle for Denstone put us on the back foot, where we never recovered.
U15A v Denstone College
WON 50-21
An entertaining first half performance saw Kirkham run in five tries to Denstone's one. The second half was a better contest after Kirkham changed a number of players. Ramin Zeynali made his A team debut and Ben Dhillon worked hard in the tight.
Try scorers Aaron Pope, Josh Lynch, Tobias Parkinson (2), Joe Medcalfe, Tom Hoad and Rhys Fray (2).
On Wednesday 14th November Kirkham had a pleasing performance against Stonyhurst College in the Lancashire Schools Cup. Kirkham won 36-7 and go through to the next round.
U15B v Denstone
WON 45-0
Try scorers were Tobias Adjetey-Hilton (3), Charles Hodgson, Harry Burrow, Sky Lo, Ben Maude and Harry Booth (2).