20 November 2018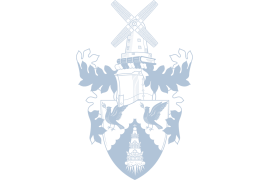 1st XI vs Stockport Grammar
5-0 win
The 1st XI were on fire against Stockport 1st XI. For the starting whistle, KGS dominated the game with great midfield and forward play. The score line was opened with a great reverse stick shot from Lucie Ethell. Lucy Treaddell and Olivia Huyton made several dynamic runs to set Anna Wilkinson and Alex Harwood free into goal resulting in a great finish from Aleisha Mansfield. A further 3 goals were converted to leave the final score at 5-0. An outstanding performance from a top KGS 1st XI side.
U15 XI
4-0 win
The U15 XI took a little time to get going but once in their stride it proved impossible to stop them! Sophia Kelly hit home with a great strike from top D followed by another conversion from Emma Savidge.
It was all one way traffic with KGS pressing on a strong Stockport defence! Agatha Barker-Mill slotted the next goal home from the penalty spot followed by a final goal from Izzy Kane to leave the score at 4-0.
KGS U14s vs Stockport Grammar School
1-0 win to KGS
Kirkham travelled to Stockport for their first away game in a while.
Kirkham looked dominant from the start with Amy Merrick and Natasha Hartley-Smith covering the middle of the pitch positions and working together very well.
Kirkham gained chances and managed to obtain a short corner. Unfortunately, it wasn't converted due to a strong Stockport defence. Soon after KGS gained another short corner, Eve Gooderham injected the ball to Natasha who received the ball top D, took the ball around one player, then another player, then slotted the ball in the goal making it 1-0 to Kirkham.
Kirkham continued to battle for the duration of the game, working well as a team and displaying a fantastic level of hockey.
The U14s now welcome their next game against Royal Grammar School, Newcastle.
U13 v Stockport Grammar
The U13s won a competitive game against Stockport Grammar 3-0 with goals from Hennie Thompson, Jess Cole and Maisie Bailey. KGS started brightly and moved the ball well into wide areas dragging the Stockport defenders out of position. Jess Cole created the first goal as her driving run created space for Hennie Thompson in the D. A good pass from Jess gave Hennie plenty of time to sweep past the goalkeeper. KGS continued to apply pressure with Jasmine Schofield, Martha Millar and Maisie Bailey keeping good possession in midfield. The second goal came from a KGS short corner which was slipped left by Emily Marsh for Jess Cole to drive powerfully into the goal.
KGS added a 3rd goal from another short corner in the second half. Jess' shot was well blocked but Maisie was on hand to push the rebound into the goal. The KGS defence was tested much more in the second half but Sadie Drury, Emily Marsh, Lily Harrison and Rebecca Fisher marked and tackled well to protect the goal. When Stockport did break through, Anya Jackson saved well to keep a deserved clean sheet.
A nice early start at home for our 1st XI against @stockportgs followed by our U15 XI at 10am. Other teams have travelled away pic.twitter.com/AWQC8ZXO8o

— KGS Hockey (@KGSHockey) November 17, 2018