10 October 2018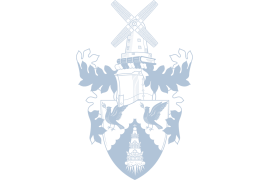 1st XV
39-0 Win
Kirkham Grammar School 1st XV made the long trip to Ipswich to play one of England's most well- known rugby schools. Early on KGS were met with strong resistance with St Joseph's standing up physically to the KGS power game. However, once Kirkham took the lead through a Daniel Kelly penalty, Kirkham gradually got on top with half backs Cole Potts and Callum Grieve pulling the strings. KGS worked a blind side option after a strong forward carry for winger Joe Shields to squeeze in at the corner with Daniel Kelly converting for a 10-0 lead.
Suddenly KGS confidence grew and further tries followed from no.8 Ethan Caine and centre Evan Powell. Although the Ipswich school tried hard, KGS continued to pile the points and in the second half further scores came from scrum half Cole Potts, second row Charlie Partington and another for Evan Powell.
2nd XV Rugby Report
St. JOSEPHS COLLEGE, IPSWICH 7 KIRKHAM 40
The 2nd XV produced a mature performance on the road at St. Joseph`s College, Ipswich scoring six tries in the process in testing conditions. Playing with the wind in the first half, Kirkham scored a try after two minutes as No. 8 Oliver Barnett scooted over in the corner, Will Gregory landing a superb conversion. The Kirkham line-out, which functioned well all game, gave the visitors an excellent platform to work from, particularly when close to St. Joseph`s try line. Hooker Joe Corkish added another try after 12 minutes, crashing over under the posts from a quickly taken penalty.
It was all Kirkham now, Adam Spence scored a third try which Gregory converted and Elliot Simcock who looked just as comfortable at wing forward as he did on the wing rounded off a flowing move to give Kirkham a 28-0 half-time lead.
The second half saw St. Joseph`s score immediately which rallied them. Kirkham had to repel a now pumped up home team which they did by playing sensible rugby to get back up the field. By now the replacements bench was being utilised which allowed 5th formers Ewan Macauley, Nathan Page and Harry Thomas to come on to the field. All three of them certainly made an impact with Macauley playing at full back and scrum half, Page, made two searing breaks. Kirkham managed to get over the try line twice more as Spence added a second with Macauley going over from close range.
This was a very encouraging performance from the 2nd XV who are improving week by week.