10 October 2018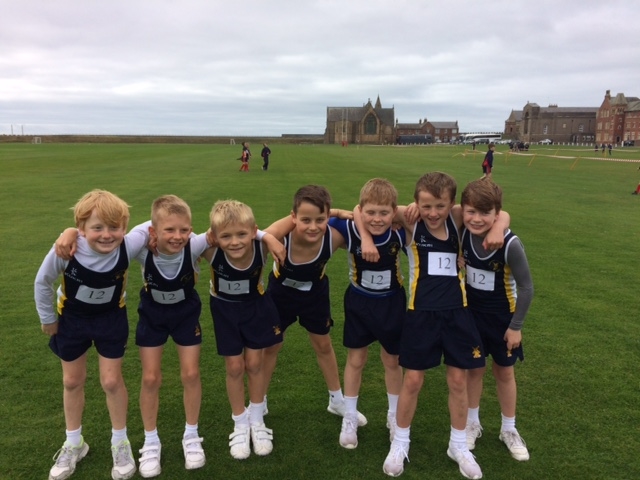 AJIS CROSS COUNTRY
Held at Rossall School on Wednesday 3rd October.
During the last 3 weeks the U 10 and U 11 boys and girls cross country squads have trained hard at lunchtimes in preparation for the annual AJIS Championships which once again were held at Rossall School around their magnificent playing fields and sand dunes.
The U10 boys were first to race and recorded the following results:
Oliver 17th
Freddie 19th
Tom 23rd
Evan 25th
William 27th
Bertie 51st
Jonty 61st
This was a magnificent team performance and the team came 2nd overall out of 22 schools.
Next up was the U10 girls who also ran very well with Isabel Tuck recording the best individual performance by a Kirkham athlete on the day when she was placed in 7th place.
The other team results were as follows:
Emily 21st
Zara 23rd
Issy 28th
Evelyn 54th
Regan 52nd
Rosa 74th.
The U11 boys also performed well for the school with Joshua Mulgrew the best placed athlete finishing in 8th place. The other team positions were as follows:
Alex Davies 13th
Harry Marsh 27th
Jenson Crompton 44th
Dylan Misell 57th
Callum Sumner 59th
Rowan Edwards 60th
The U11 girls' race was the final event of the afternoon. Top finisher for Kirkham was team captain Lola Cooper who achieved 22nd place, closely followed by:
Natalie 47th
Leoma 52nd
Nikita 74th
Lola 81st
Lucy 82nd
Brooke 87th
Everyone performed to the best of their ability in a very competitive event. Thank you to Rossall for organising a great afternoon of cross country.
Fun Runs
The Junior School held their annual Fun Runs for the Pre-School and Infant children. Thankfully, we were blessed with fine weather and the best underfoot conditions for some years! Medals were awarded to all of the fun runners. Well done to all!
The photographs can be viewed via our Flickr page at https://www.flickr.com/p…/kgsphotos/albums/72157696340653330