10 October 2018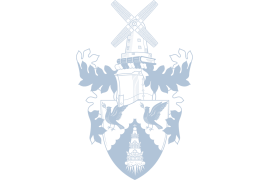 After the U15 AEGON Tennis Team won their league making them Lancashire Champions they travelled to Leeds to represent the county in the North Regional Finals.
Kirkham's first game was against Ashville. All of the games were equally matched and all four members of the team battled hard. Olivia Bickerstaff won her game comfortably 4-0, Scarlett Turnock narrowly lost her game, Charlotte Cross played very well but was unfortunate to be defeated and Margaret Hodgson managed to win her game making the final score 2-2. This now meant the girl had to play the doubles games to complete the fixture. After some great tennis being displayed. Olivia and Charlotte won their doubles game comfortably whilst Scarlett and Margaret just missed out! This meant the score was now 3-3 which led to a shoot-out. After a long gripping set of matches Olivia and Margaret stepped up to represent KGS. The final score of the shoot-out was a 10-4 lose which meant Kirkham would not progress to the next round.
In the consolation game Kirkham faced Queen Margaret's from York. QM were a very strong side and it was evident that after the previous long game Kirkham were now tiring. The KGS girls gave it their all and their tennis was spectacular to watch. The rallies that were produced during the game were impressive and their serves were powerful and fast. As the game drew to a close, Olivia secured one win, however QM got the upper hand with three wins. This resulted in a 3-1 lead to QM which meant that doubles would now be played. QM looked strong and worked well which resulted in them securing the two wins. Final result was 5-1.
A great day for these four Tennis aces as they finish 6th in the Regional Finals in Leeds #talentedgirls #ace @KirkhamGrammar pic.twitter.com/9KdZQrFqZP

— KGS Sport (@KGS_sports) October 4, 2018