3 October 2018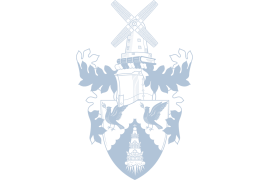 KGS Hockey Saturday 29th Sept
1st XI vs Millfield
It was a very busy weekend for KGS hockey. Whilst the senior squads took the long journey down to Millfield in Somerset, the junior teams travelled to The Kings School, Chester.
The 1st XI played in a very fast and furious game against Millfield where the ball travelled from end to end with both teams having some great chances on goal. Great goal keeping from Hannah Lewthwaite ensured KGS kept a clean sheet whilst compact defensive play from Jemima Towers and Hannah Doyle kept everything solid at the back. Lucy Treaddell battled hard in midfield to set forwards Anna Wilkinson and Emma Savidge through on goal. Although both teams continued to have their chances the game finished 0-0.
In the second game against Kings Taunton, KGS looked tired in the first half but dug deep to create some exciting attacking play. In the second half KGS took control and dominated all over the pitch. A great run from Lucie Ethell set Anna Wilkinson through on goal to convert from a reverse stick shot leaving the final score at 1-0 to KGS.
So proud of these girls! pic.twitter.com/zuDcWPSqm7

— KGS Hockey (@KGSHockey) September 29, 2018
KGS Second XI vs Millfield
2-0 lose
Kirkham started strong and attacked from the off. Once the girls got used to the water-based pitch, they were able to link play and move forward well.
Both teams had a good level of possession and the game was end to end. Half time arose and it was 0-0.
In the second half Millfield gave away a short corner, Kirkham unfortunately didn't convert and Millfield broke and managed to score making it 1-0!
Kirkham stepped up to try and equalise, however, Millfield were now in flow and secured a second goal making the final score 2-0. The game demonstrated a very strong Kirkham performance who battled well and never gave up.
KGS Second XI vs Kings Taunton
2-1 lose
Following the Millfield game KGS were determined to carry on their good flow that they had and channel it into the next game. During the game Kirkham looked confident, moved well and demonstrated great positionong on the pitch. More chances were created in this game through shots and shot corners.
KGS went 1-0 down however, soon bounced back with a great through ball from Molly Shaw into the D which was finished my Megan Hughes as she first time touched it into the back of the goal!
Kings Taunton managed to break and scored a second goal making the final score 2-1 to them.
U14 and U13 vs Kings Taunton
KGS played out two close and competitive fixtures with King's Taunton securing a win and a draw with no goals conceded.
The U14s won 1-0 thanks to a well swept finish from Arabella Bowker. KGS dominated the game and had very little work to do defensively. The quick attacking play caused Kings' problems but KGS were unable to convert their pressure until the second half.
The U13s drew 0-0 despite dominating most of the game. Again, the KGS defence was largely untroubled thanks to good tackling and marking in midfield. The KGS attacking threat was good in wide areas but despite forcing a series of short corners they were unable to break the deadlock.