25 September 2018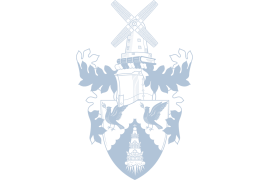 1st XV v Sir Thomas Rich School
Kirkham Grammar School travelled to Gloucester to play Sir Thomas Rich School. Last season the schools fought a strongly contested game with KGS just coming out on top. With the weather making things difficult for both sides, Kirkham were thankful for the dominance of the pack and an impressive performance by young No.8 Ethan C who controlled the game. Although the Gloucester school took an early lead Kirkham responded well with scrum half Cole P kicking well and turning the opposition. Eventually, after strong forward dominance, KGS got on the scoreboard through an Ethan C try and Dan K conversion; from this moment KGS didn't look back and further tries followed as Ethan C completed his hat-trick and Evan P notched two more. This was a solid team win against difficult opposition but KGS now face local opposition Lancaster RGS as they return to their Ribby Road ground this Saturday at 10.30 am.
U15A v St Ambrose College
WON 48-0
Kirkham scored eight tries on Saturday in their first home fixture of the season. Vice-captain Aaron P pulled the string in the backline causing all sorts of problems for the St Ambrose defence. The Pack lead by skipper Yande N scrummaged well, giving fly half Archie D plenty of time to link with outside backs Tobias P, Joe M and Tom G. Gregor A also enjoyed plenty of opportunities to counter attack from full back as St Ambrose kicked a lot of their possession away.
U15B v St Ambrose College
WON 41 v 25
The U15B team started slowly and it was only two classy tries from Harry B that enabled Kirkham to match the strong forward pack of St Ambrose who had crashed over from two scrums close to the Kirkham line. This resulted in a tied score at half time of 10 v10.
However, in the second half the Kirkham forwards started to ruck better, gained more ball and then quickly moved it out wide where Harry Burrow scored two more excellent tries. Further tries from Tom H and Kaman M after concerted forward drives meant that it was a comfortable victory in the end. This game demonstrated that with more organisation and more work on the defence this large squad of 22 has the potential to match most teams this season. A very pleasing victory.
U14 v St Ambrose College
Lost 7-29
The under 14s travelled to Cheshire Champions St Ambrose College on Saturday and suffered their first defeat of the season. The home side came out of the blocks fast and some poor tackling from KGS saw their winger score a good try in the corner. Kirkham responded well with some good defence which created a turnover that saw Aiden H continue his fine scoring form as he scored under the posts.
St Ambrose score again out wide again after some good running from their centre and KGS ended the half well but couldn't get the score they needed.
The second half saw an improved effort with Matthew W making some good turnovers but too often Ambrose were quickest to the breakdown which stifled Kirkham's play.
In the latter stages St Ambrose score 3 more tries to take a deserved win 29-7.
Next week the U14s face RGS Lancaster in the Lancashire Cup at home.
U13s vs St Ambrose College
The Kirkham 2nd year team faced a well drilled outfit in St Ambrose, but played with spirit and determination throughout. Promising handling from the backs, matched with resolute work at the breakdown made for an encouraging start and three well worked tries. Ultimately however, the strength and size of the St. Ambrose side led them to a deserved victory, but nothing should be taken away from the improved performance of the Kirkham outfit, who look forward to their visit to Lancaster next week.
In the B team fixture the Kirkham side arrived in numbers and worked well together after their hard work at training earlier in the week. Excellent work from Medhurst, Green, Allonby and Dunnington was most encouraging, but the highlight of the fixture must be the try from Davies which put Kirkham on the scoresheet.