25 September 2018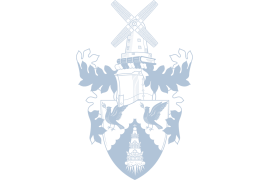 Rugby
On Saturday 22nd September, Kirkham Grammar Junior School hosted a rugby festival for U10s involving Preston Grasshoppers, Fylde, St Mary's Hall and Kirkham Grammar Junior School.
This was the first time all teams had experienced scrums, rucks and mauls! All coaches were not sure what to expect after only a few weeks of training. The players of all teams performed superbly and adapted very well to the new aspects of the game at this level. All the matches were very competitive but once again played in a very good spirit amongst some of the best local talent.
Next Saturday sees the U9s from all the above clubs/ schools plus Tarleton Rugby Club experience contact rugby for the first time.
J3 Rugby Tournament @KGJS_ this morning v @RugbyHoppers, @fylderugby and St Mary's Hall! Well done to all! pic.twitter.com/5WH4Hx4VVd

— KGJS (@KGJS_) 22 септември 2018 г.
Netball
Both J3 and J4 KGJS played netball against St Mary's Hall on Saturday 22nd September. Players of the match were Isabel Tuck and Lola Sidani!
U11 and U10 Netball is underway @KGJS_ @KirkhamGrammar pic.twitter.com/1MFIJYZq86

— annette roberts (@KGJShead) 22 септември 2018 г.