15 May 2017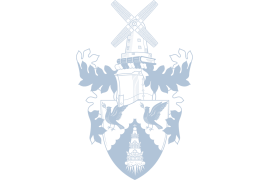 House Swimming Gala
Every boy and girl in J1, J2, J3 and J4 was selected to swim at last Friday's Junior House Swimming Gala. With everyone guaranteed to swim in at least one individual race and one team relay, this was a very inclusive House Gala. All the races were keenly contested in every age group and it was one of the closest contested galas for years, with only a few points separating all four Houses. The races comprised of front crawl, breaststroke, backstroke and relays. The relays also included paired float races and linked up breaststroke. After two hours of racing and lots of shouting the individual year group positions were as follows:
J4 (U11)
1st Preston and School
3rd Kirkham
4th Fylde
J3 (U10)
1st Preston
2nd Fylde
3rd Kirkham
4th School
J2 (U9)
1st Fylde
2nd Kirkham
3rd School
4th Preston
J1 (U8)
1st Kirkham
2nd Preston
3rd School
4th Fylde
It was clear, with everyone winning at least one age group, that it was going to be very close but no one expected that only five points would separate all four houses!
The final totals were as follows:
1st Preston 119
2nd Kirkham and School 117
4th Fylde 114
A fantastic gala which was enjoyed by everyone. Well done to Preston and to all who took part!
Athletics News
On Tuesday 9 May, Kirkham hosted Westholme for our annual Athletics fixture in glorious sunshine. The many parents who came to support were treated to some excellent races and field events which included sprints, hurdles, long distance, long jump, triple jump, high jump, shot putt and cricket and rounders ball throw!!!! The competition was then completed with some outstanding relay races from both teams. The results were as follows:
U11 boys Kirkham 105pts- Westholme 49pts
U11 girls Kirkham 86pts- Westholme 68pts
Congratulations to both schools on their performances during the match.
Thank you to Miss Cooper and Mr Butterworth for their help on the night.
On Friday 5 May, twelve teams took part in the U9 Athletics Competition at Ashbridge School, with each school having four boys and four girls in each team. A variety of events took place which involved throws, jumps, agility races and sprint relays. Each one of the team performed really well and should be very proud of their performances in this new event. KGJS were placed 4th out of 12 teams with Cleveland Prep from Bolton winning the trophy. Thank you to Ashbridge School for organising the competition and all of the parents who came to support.