5 May 2017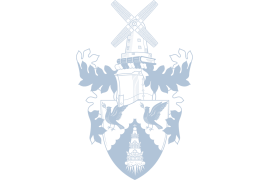 KGS U14s Cricket
Merchant Taylor's 146 for 2 off 25 overs
KGS 105 all out off 25 overs
On a sunny but cold, windy day in Crosby, Kirkham Grammar School Under 14s faced a tough first fixture against an impressive Merchant Taylor's side. After losing the toss, the home team's opening partnership looked solid and put on 50 for the first wicket. Kirkham's bowlers lacked consistency but worked hard bowling in tough conditions throughout the innings. Ellis and Anderson were the pick of the bowlers and managed to bowl with a tighter line and length than the openers. Unfortunately the runs flowed and the team was left with a tough chase in the second innings. Kirkham batted well as a unit and Max Pendergest looked strong scoring an assured 23. Carson and Macaulay looked settled but got out before they could inflict real damage to the deficit. Some middle order runs got the team to a respectable total in a tough chase with Jonny Latham scoring an excellent 33. Unfortunately the team lost tickets too regularly to keep up with the required rate and fell short by 41 runs.
KGS U12s Cricket
Merchant Taylors 80, McKnight 3-11 runs, Dowds 2-13
Kirkham Grammar School 81 for 1, Johnson 31 not out Dowds 24 not out.
On a breezy but sunny Saturday morning the school played a fine game of cricket against Merchant Taylor Crosby winning by a rather impressive nine wickets. The visitors scored 80 all out in the twenty first over with wickets for McKnight and Dowds. All of the bowlers impressed on a low bouncing wicket. In reply the Kirkham innings was given a fine start from L. Johnson 31 not out and A Dowds 24 not out as the target of 80 was reached in the twentieth over , as sensible shot selection and good running between the wickets proved effective.
KGS U14s cricket
Kirkham 114 for 4 (Macaulay, 72*, Sutcliffe 26)
Giggleswick 108 all out (Ellis 4-12, Macaulay 3-33)
Kirkham won by 8 runs
​On a cloudy afternoon Kirkham U14s faced a strong Giggleswick side in a 25-over match. Batting first, Kirkham lost both openers cheaply before recovering well with an outstanding partnership of 94 between Macaulay and Sutcliffe. Both boys batted for almost 20 overs to put the team in a strong position. Ewan batted with real maturity and paced his innings superbly, finishing on 72 not out with 14 '4s' and 1 '6'. Matthew also contributed well and played the supporting role with determination and grit. Kirkham's bowlers started well and John Ellis bowled beautifully taking 4 wickets in his opening spell of 5 overs. After Giggleswick's top order had been blown away, they recovered well and Kirkham drifted with their intensity. Fortunately, Joel Yarwood took a key wicket to break a partnership and an impressive piece of wicket keeping from Pendergest, secured the last wicket with the opposition 9 runs short of victory. This was a marvellous victory against a very strong side and should give the team every confidence in facing AKS next week.
KGS U12s
Kirkham U12s batted first having won the toss. They had scored 163 for 5 after their 25 overs. A Dowds 32, W Smith 30, J Sutcliffe 33 were Kirkham's main run scorers and all had to retire after reaching the magical 30 mark. In reply Giggleswick struggled to score at all and finished on 56 for 7 after their 25 overs. All bowlers performed well with virtually all of them taking a wicket. Six bowlers were used and with more players to pick from the competition is hotting up!
Kirkham 163/5 Giggleswick 56/7.
Next stop AKS!